Your search for "BILLY DYNAMITE DOUGLAS" returned 4 results

Preview Unavailable
AFP-70A 16mm; VTM-70A Beta SP; NET-25...
MISCELLANEOUS 1900'S NEWSREELS #1
More info...
30264 The Golden Twenties_Rexfer
30264 A CHRONICLE OF THE AMERICA'S JAZZ AGE "THE GOLDEN 20s" DOCUMENTARY
More info...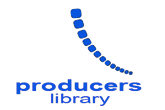 Golden Twenties, The
b&w newsreel - women strapped in audience reaction meter used during scene with Rudolph Valentino and Vilma Banky - film clip - Will Hays signed up at $100, 000 - Gloria Swanson on ocean liner with...
More info...

Preview Unavailable
BH-82A Beta SP; BH-82B Beta SP; NET...
THE GOLDEN TWENTIES: A CHRONICLE OF AMERICA'S JAZZ AGE
More info...
---