Your search for "american life economy" returned 21908 results
HARKIN AT INSURANCE
00:00:00:00 [Dem Pres candidate Tom Harkin speaks at Liberty Mutual Life Insurance mtg] (TAPE 1)--discusses need for infrastructure improvements, job retraining, economy, Americans with Dis...
More info...
Pathe
Audio statement by US Treasury official Ogden L. Mills re Hoover administration's plans to alleviate the Depression
More info...
( WORLD TROUBLES 1914-1934 )
Unused / unissued material - no paperwork - dates unclear or unknown. 1934? American voiceover. A pacey look back at World War I and the events that followed it. Title reads: "WAR - 20 years a...
More info...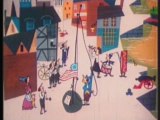 1950s INDUSTRIAL
ANIMATED FILM DESCRIBES ECONOMIC PRINCIPLES UNDERLYING OUR PRIVATE, COMPETITIVE ECONOMY. FREE ECONOMIC SYSTEM. UNDERSTANDING OF THE AMERICAN WAY OF LIFE. CAPITALISM.
More info...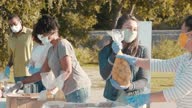 Young woman volunteers with family during foo...
A confident young woman carries a box of donated food items. She then places the box on a table and gives a bag of potatoes to another female volunteer. A team of volunteers are in the background, ...
More info...
LUXURY LIFE - 1
Americans enjoy the high standards of living like luxury cars during the tail end of the Jazz Age's economic boom. From Film - available for HD upgrade.
More info...
(HZ) US Suburbia
Americans want to escape suburbs for city life
More info...
Preview Unavailable
COUNCIL OF LIFE INSURANCE
BARS. VS SENATOR ROBERT DOLE (R-KANS) IS INTRODUCED AND SPEAKS BEFORE THE AMERICAN COUNCIL OF LIFE INSURANCE ON THE IMPORTANCE OF BALANCING THE FEDERAL BUDGET. CR:349. VS SENATOR BILL BRADLEY (D-NJ...
More info...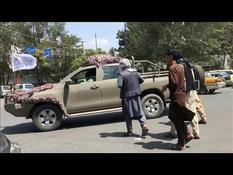 Afghanistan: Taliban patrol Kabul
AFP video
More info...
70882 Mainline USA
70882 MAINLINE USA ASSOCIATION OF AMERICAN RAILROADS 1940s HISTORY OF TRAIN TRAVEL 1940s VERSION
More info...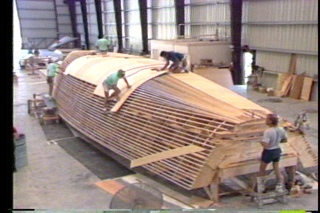 VNR: SAVING THE SAILING INDUSTRY (1991)
THE AMOCO CHEMICAL COMPANY SAYS ITS TAKING THE AMERICAN SAILING INDUSTRY INTO THE TWENTY-FIRST CENTURY. IT WANTS TO PUT AMERICAN BOAT BUILDERS BACK TO WORK. NEW HIGH-TECH PETROCHEMICALS...
More info...
Compilation of news reels and promotional films
The Go Getter Part 4: A Western Electric Picture A silent film about a farm in which electricity does the water pumping and so makes life easier for those on the farm from running faucets to early ...
More info...
---