Your search for "2004 New Mexico Dashcam" returned 5 results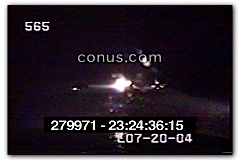 OFFICERS ZAPPED ON TAPE DASHCAM 2004
OFFICERS TRYING TO RESCUE A WOMAN AND HER THREE SMALL CHILDREN FROM A VEHICLE CAUGHT IN A FLASH FLOOD ARE HIT BY A LIGHTNING STRIKE. OFFICERS ARE LANCE BATEMAN AND CLINT VARNELL. VARNELL TOOK A D...
More info...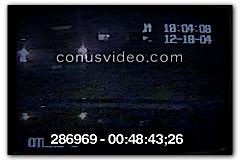 COP'S REVENGE A REGRET 2004
A NEW MEXICO DEPUTY HAS PLED GUILTY TO SHOOTING AND KILLING A MAN. BILL ANDERS IS SEEN ON TAPE SHOOTING A HANDCUFFED SUSPECT AFTER HE ARRIVED AT A CRIME SCENE AND FOUND A THREE YEAR LITTLE GIRL. ...
More info...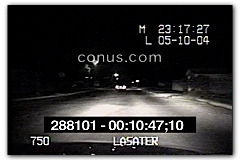 PONTIAC SUNFIRE SHOOTS AT COPS 2004
This Hobbs police officer gets a call on his radio from the State Police stating that they were in pursuit of a white vehicle and shots had been fired. The State Police vehicle has a malfunction an...
More info...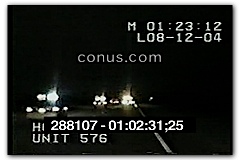 ATTEMPTED MURDER SUSPECT FLEES 2004
Hobbs PD camera picks-up Lea County Sheriff in mid-pursuit of suspect evading arrest for an outstanding warrant on an attempted murder. The green pick-up truck manages to make it around the first ...
More info...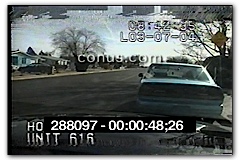 THE CONSCIENTIOUS PASSENGER 2004
Officer notices a driver he knows to have a suspended license operating a vehicle with an expired registration tag. An attempt is made to pullover the vehicle and the suspect accelerates away from...
More info...
---