Your search for "israeli palestinian conflict" returned 16011 results
News Clip: Grace Halsell
Video footage from the KXAS-TV/NBC station in Fort Worth, Texas, to accompany a news story.
More info...
Preview Unavailable
Ben Gurion, UN React to Crisis
Various newsreel shots show crisis conditions in Israel and in the Gaza Strip. Helmeted Israelis push against Palestinian demonstrators in Jerusalem. David Ben-Gurion returns the salutes of soldier...
More info...
Paramount
Israeli soldiers fighting in northern Galilee in Palestine (Israel) during 1948 Arab-Israeli War
More info...
MIDEAST ISRAELI DOCUMENT
More info...
Israeli soldiers occupy towns in 1948 Arab-Is...
Israeli Hagganah soldiers advance through war-torn Haifa during 1948 Arab-Israeli War in Palestine region. Israeli soldiers search Arabs at a checkpoint. Arabs detained by Israelis. Palestinian ref...
More info...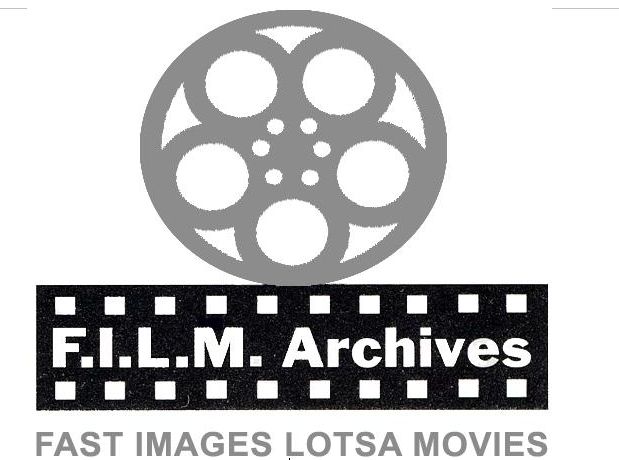 Preview Unavailable
Mubarak, Cheney; 03/??/02
Hosni Mubarak speaks about the Palestinian/Israeli conflict at press conference with Dick Cheney; Cheney speaks also
More info...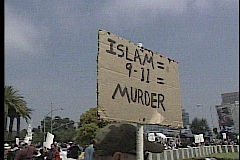 PRO PALESTINIAN RALLY IN LOS ANGELES (3/30/2002)
PEOPLE IN LOS ANGELES LINE UP TO SHOW THEIR SUPPORT FOR PALESTINIANS
More info...
Middle East - 8
News report about the Israeli army invading refugee camps in Jenin, Palestinian gunmen battling Israeli troops in South Jerusalem, and the fence being constructed by Israelis to separate them fro...
More info...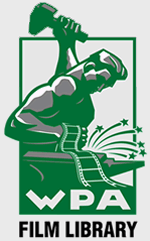 Preview Unavailable
Israel-Palestine Conflict / Dead Child
Various scenes from early days of second intifada conflict between Palestine and Israel late 2000 MS dead Palestinian child resting on side in bed wears bloody clothes head wrapped in bandage ...
More info...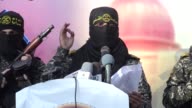 Military parade in Gaza Strip
GAZA CITY, GAZA - OCTOBER 04: Various shots of the brigades of Saraya al-Quds, Palestinian Islamic Jihad movement, are seen during a military parade, in Gaza City, Gaza on October 04, 2018. (...
More info...
54244 Russian Nazi FIlm
54244 SOVIET DETENTE ERA ANTI-NUCLEAR WAR FILM "SAVE OUR PLANET, THE EARTH"
More info...
MEEX Gaza Artist
Young artist explores Israeli-Palestinian conflict in his drawings
More info...
---