Your search for "1944 giants" returned 146 results

Preview Unavailable
DN-LB-001 Beta SP
Giant Calculator Solves Problems In Mathematics
More info...
Canadian News
Building minesweepers: Shots of giant cranes lifting components of ship superstructure and lowering them in place. Three HASs of shipyard. Incomplete ships floating at dock side. Cut to two shots o...
More info...
Preview Unavailable
Man The Battle Stations
Various shots of sailors responding to a call to "man battle stations" on board a warship during World War II. One issues the call. Sailors running, climbing and working together. In the middle ...
More info...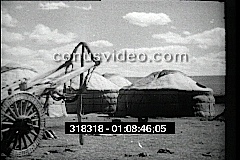 HISTORICAL FILM: CHINA PT. 2 (1944)
B&W film, ca. 1944. A look at the then mysterious country of China. Precise dates of filming unknown. cont
More info...
Preview Unavailable
US Thanksgiving - Annual Macy's Thanksgiving ...
NAME: US PARADE 20051125E TAPE: EF05/1044 IN_TIME: 10:28:25:07 DURATION: 00:01:54:02 SOURCES: AP TELEVISION DATELINE: New York - 24 Nov 2005 RESTRICTIONS: SHOTLIST 1. Giant inflatable balloon of U...
More info...

Preview Unavailable
COLOR CARTOONS
ANIMATED SHORTS, CARTOONS 1. DESTRUCTION, INC. 12/25/42 - SPIES SABOTAGE A METROPOLIS MUNITIONS PLANT, CAPTURE LOIS & PLACE HER IN A LOADED TORPEDO FIRED AT A SHIP 2. THE MUMMY STRIKES...
More info...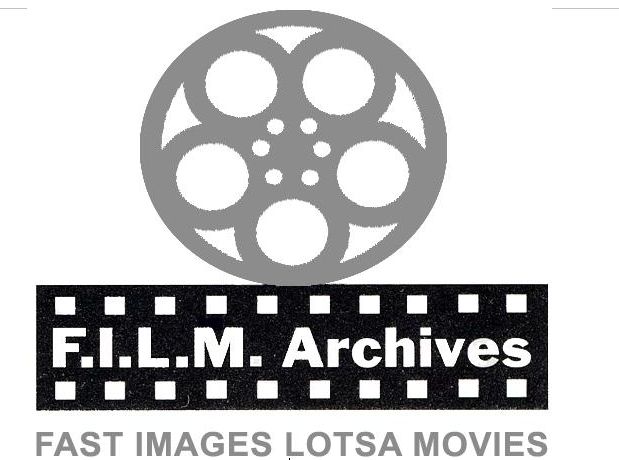 Preview Unavailable
; 1943, 1954
20:01:00:00, NEWS #122 WHITE HOUSE NEWS PHOTOGRAPHERS PHOTO EXHIBIT WARREN AT EXHIBIT~EARL, JACK WEBB RECEIVES PORTRAIT WEBB RECEIVES HIS TIME MAGAZINE COVER PORTRAIT~JACK, TORNADO BATTERS GEORGI...
More info...
87084 Normandy Invasion
87084 JUNE 6, 1944 D-DAY INVASION U.S. COAST GUARD NEWSREEL WWII
More info...
SAIPAN - BASE FOR THE B-29'S
Island of Saipan, Pacific Ocean. Title reads: "Saipan: Base for the B-29's". A map of Pacific Ocean showing location of the island of Saipan - close to Philippines. The island was taken from th...
More info...
GIANTS SCALP REDSKINS
The N.Y. Giants win the Eastern pro-football title, 31 to 0 as they catch most of their passes, and a few of Washington's as well beating the Red Skins in their own stadium.
More info...

Giants Vs Redskins Pt5
Redskins Sammy Baugh throws interception to Charlie Avedisian / Avedisian running in touchdown to win 31-0 / crowd storming field / fans tearing down goalpost.
More info...
A giant plow removes ice from mountain roadwa...
Giant plows clear mountain roadways at Chinook Pass in Washington, United States. Views of Mount Rainier. A giant plow removes ice from mountain roadways. A vehicle moves on the road. Location: Wa...
More info...
---