Your search for "I had a dream" returned 25754 results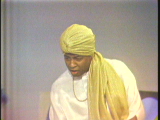 POP MUSIC
JOHNNIE TAYLOR - I HAD A DREAM
More info...
As Boys Grow - sex education film
AS BOYS GROW (TA-221) Coach (Gene Douglas): Joseph Miksak. Boys: From the Boys Clubs of San Francisco. Psychological Consultant: Wilfred M. Mitchell, Ph.D. Medical Consultants: Earle M. Marsh, M....
More info...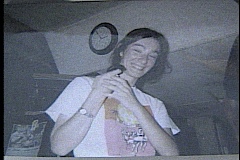 SNAKE BITE KILLS ZOO KEEPER (12/17/1999)
A LOS ANGELES ZOO KEEPER IS DEAD AFTER BEING BITTEN BY HER POISONOUS PET SNAKE.
More info...
28904 Navy Log Pilot
28904 NAVY LOG TV SHOW "SKY PILOT" CAPTAINS MAST ABOARD USS NEREUS AS-17
More info...

Preview Unavailable
DN-LB-175 Beta SP
Universal outtakes
More info...
Preview Unavailable
CONG. ANDY YOUNG INTERVIEW ON MLK I HAVE A D...
ORIG. COLOR 400 SOF / MAG. VS INTVW. W / CONG. ANDY YOUNG. TALKS ABOUT MARTIN LUTHER KING'S FAMOUS " I HAVE A DREAM " SPEECH AT WASH., D.C. CIVIL RIGHTS MARCH, AND MARCH IN GENERAL. SAYS ...
More info...
" . . . a beauty that's almost homely because...
A driver assesses the appearance of his female passenger. Through voiceover narration, he observes, "Man, she looked as if she had just been thrown off the crummiest freight train in the world. ...
More info...
BDLR I HAD A DREAM
More info...
Abba
I Had A Dream
More info...
JERRY THE TROUBLESOME TYKE - JERRY DONE AGAIN
Animation featuring Jerry the Troublesome Tyke - a cartoon dog. A U.I.C. production. C/U of a piece of paper. The animators' hands are in shot as he pours a drop of ink onto the paper. This...
More info...
UN 18-Nation Committee on Disarmament meets i...
Meeting of the Eighteen-Nation Committee on Disarmament (United Nations) on January 27, 1966, at the Palace of Nations, Geneva, Switzerland. Seen among others are: William Forster, U.S. repres...
More info...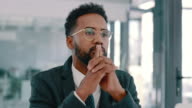 The kind of mind that accomplishes any busine...
Shot of a young businessman looking thoughtful while using a laptop in a modern office
More info...
---