Your search for "Berlin wall barbed wire" returned 569 results
Preview Unavailable
STRENGTHENING OF THE POLICE IN BERLIN ARE
EAST BERLIN - Soldiers raise barricades and walls - barbed wires.
More info...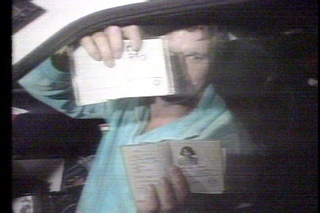 EAST BERLIN BORDERS
NOW THAT THE WALL IS DOWN BETWEEN EAST AND WEST BERLIN, THERE WILL BE SOME WORK TO DO TO MAKE THINGS TRULY FREE.
More info...
contemporary
ground real-time ms lock-off generic brick window moabit prison wall fence barbed wire berlin germany northern europe european
More info...
Preview Unavailable
6TH BERLIN WALL ANNIVERSARY: BERLIN WALL & BA...
ORIG. COLOR 525' SOF MAG ESTABLISHING SHOTS OF BERLIN WALL, BARBED WIRE ON TOP. LS BORDER GUARD IN BOOTH. GUARDS CLEANING AREA BEYOND WALL. VS OF NEW WALL AND OLD WALL TOGETHER. BORDER GUARDS WI...
More info...
Preview Unavailable
Berlin Wall & People Of Berlin
The sad and serious faces of Berliners appear superimposed over a long tracking shot of the Berlin Wall. A young woman cries. East German border guards hold automatic weapons. DOC/WA - 1960's - B/W
More info...
REBUILDING PART OF BERLIN WALL
Berlin, Germany. German commentary, documentation on file. V.S. Near the Reichstag in Berlin the East German soldiers going about the building of a better wall of prefabricated parts. The o...
More info...
Beta SP: Archival b&w East Berlin Wall goes u...
Archival b&w East Berlin Wall goes up people try to slip under barbed wires children separated sign shows Russian Zone Lindberg JFK Hindenberg Depression Berlin Wall 1704 stock footage Beta SP
More info...
East German refugees in Marienfeld Refugee Re...
During mounting Berlin Crisis, view of map of Germany with separated East and West Germany. East Berlin refugees gathered and on streets with their luggage at Marienfeld Refugee Reception Center i...
More info...

Preview Unavailable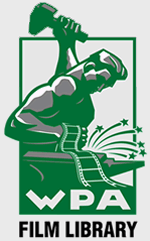 Preview Unavailable
Tension Increases
Tension Increases Tension along the Berlin Wall between East and West Berlin increases dangerously as East German soldiers reinforce the barricade through which more and more desperate people are ...
More info...
Preview Unavailable
BERLIN WALL
BERLIN WALL
More info...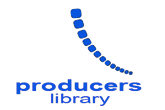 b&w cold war stock footage newsreel - Needs special clearance! September 1962 - Berlin wall - Germany - Peter fector - barbed wire - train - memorial
More info...
---