Your search for "atlanta ambulance" returned 395 results
HOTEL FIRE IN ATLANTA - GEORGIA
Atlanta, Georgia, United States of America (USA). Hundred people lost their lives in the blaze of Winegoff Hotel in Atlanta. Stretcher case being conveyed to waiting ambulance by rescue wo...
More info...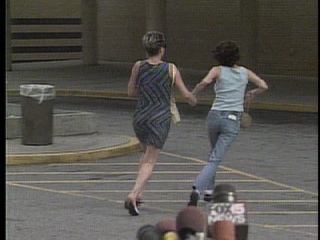 OFFICE SHOOTING/ HOSPITAL SCENE (7/30/1999)
A ADULT MALE WENT ON A KILLING RAMPAGE IN ATLANTA THURSDAY, KILLING NINE AT AN OFFICE BUILDING, THREE OF HIS FAMILY AT AN APARTMENT BUILDING, AND THERE MAY BE MORE. FAMILY MEMBERS RUSHED ...
More info...
Preview Unavailable
AMBULANCE FIRES
LOCAL CS AND NEWS ONE FEEDS ABOUT FIRES IN FORD MOTOR COMPANY VANS THAT HAVE BEEN CONVERTED INTO AMBULANCES. 22:06:53:05 wtvn tv local cs about ford emergency vehicles which can burst into flames...
More info...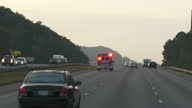 Ambulance and Highway Traffic on Interstate 75
Atlanta, Georgia, USA - October 14, 2021: Ambulance runs on Interstate 75 in Atlanta area, Georgia amid the Covid-19 pandemic.
More info...
[Brief Plateau: Texas, Ebola Patient Dies in...
FR3 / France 3
More info...

Preview Unavailable
DN-LB-520 Beta SP
3 Dead, Many Hurt, As Blaze Sweeps Atlanta Building
More info...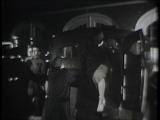 RED CROSS
119 DIE IN ATLANTA FIRE. HOTEL DISASTER. FIRE FIGHTERS HOSING BUILDING, PUTTING OUT FIRE PEOPLE IN STREETS. FIRST AID. INJURED ON STRETCHERS PUT INTO AMBULANCES
More info...
1996 Atlanta Olympic Bombing
1996 - Atlanta, Georgia - aftermath of bomb blast at Olympic Park - night - National Guard - police - blast area - crime scene - spectators - ambulance - news crew - 1996 Summer Olympic Games - O...
More info...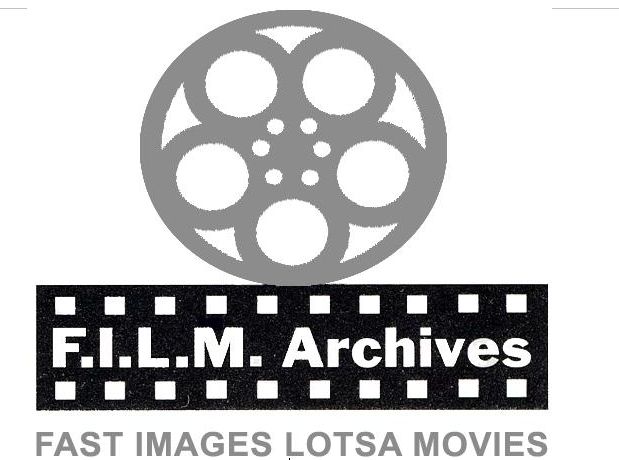 Preview Unavailable
Jewell Not A Suspect?; 10/08/96
Richard Jewell hounded amd harassed by press media frenzy as he walks from his car in his security shirt; Night footage of the aftermath and medical/ambulance activity after the bombing at the olym...
More info...
EXPLOSION AMBULANCES
00:48:26:28 Atlanta, Georgia 7/27/96 at :00 COPS & PEOPLE AT SCENE AS PARAMEDICS WHEEL VICTIM ON STRETCHER TO AMBUL / at :19 MS PERSON SEEN THRU AMBUL WINDOWS / at :26 MS AMBUL SLOWLY DRIV...
More info...
Bomb Explodes at 1996 Olympic Games in Atlanta
In Centennial Park in Atlanta, a pipe bomb suddenly goes off at a concert during the 1996 summer Olympic games. The bombing resulted in one immediate fatality and over 100 injuries as the explosio...
More info...
Bombing Condemned and Detailed at Summer Olym...
In Washington, President Clinton condemns the bombing that took place in Centennial Park in Atlanta during the Olympic games as an "evil act of terrorism" and vows to bring the perpetrator to just...
More info...
---