Your search for "light map at night" returned 3023 results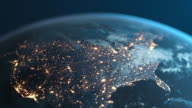 Planet Earth At Night - North America Seen Fr...
The United States Of America and surrounding areas seen from space. Perfectly usable for topics like global business or American economy and culture. High quality 3D rendered video made from ultra ...
More info...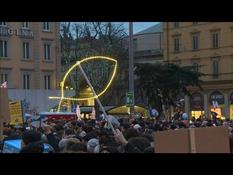 In Bologna, "Sardines" by the thousands to b...
AFP video
More info...
30584 ETO Combat Bulletin 3 1945
30584 1945 WWII ETO COMBAT BULLETIN #3 BRITISH 2nd ARMY in HOLLAND ITALIAN CAMPAIGN
More info...
Preview Unavailable
HANOI STREET SCENES
ROLL B: 350 MAG STRIP / COLOR POS CONTINUATION OF FTG OF HANOI. VS HANOI STREET SCENES: OUTDOOR MARKET, STREETCARS, BICYCLISTS, PEDESTRIANS, STORES. NIGHT SHOT FLASHING NEON LIGHTS. HAS OVERV...
More info...
WWI Warfare
b&w compilation of newsreel from WWI - World War l - 1915 - ship's stack and horn, passengers on ship Lusitania, German submarine, interior sub, torpedo leaves sub, stills of ship sinking, ne...
More info...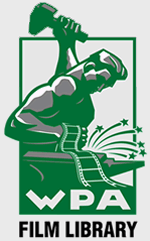 Preview Unavailable
UCLA - Iowa Footaball
Audio is low on screener L A Defeat the Hawkeye's of Iowa 33-13 Sparkling lights in the stadium and sparkling football on the field Establishing shot - Los Angeles Coliseum at night with m...
More info...
Paramount
Hydrogen bomb mushroom cloud from sea
More info...
Preview Unavailable
Bombing Berlin At Night
German war footage shows Allied bombers in the night. A searchlight briefly illuminates a bomber overhead. Other searchlights criss cross the sky. The dim silhouette of a plane flies through smoke...
More info...
BRITISH AIRWAYS AT WORK
British Airways at Work (in early days), 1924. Croydon, Greater London / Surrey. Opens w/ attempt at filming from a plane taking off at night; but almost totally dark; only lines of lights...
More info...
Wings To France
Wings To France. A Pan Am promotional film about travel to France in the mid 1960s.. 1960s, France, map of France, France montage, Pan American airplane landing on runway, Paris, lights and c...
More info...

Preview Unavailable
LIGHT DISPLAYS MAKE SHAPES
Lights at a halftime show of a Bruins game at the Los Angeles Coliseum turn on to reveal different sparkling shapes including the United States of America.
More info...
---