Your search for "pixel" returned 1479 results
!!! Pixelated?
alaska state bird, bird, animal, united states, temperate, winter, snowy, day, north america, boreal forest, taiga, lagopus, interior alaska, dz110, !!!, pixelated?, hd, digital, file, hdcam, 1080p...
More info...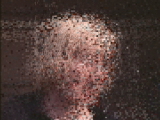 ROCK MUSIC
PIXELATED VIDEO
More info...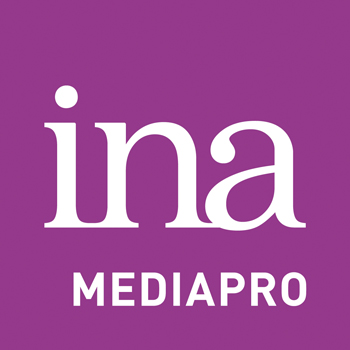 Preview Unavailable
Pixel The Source
More info...
Beta SP: CU of jumbo-tron screen, pixels can...
CU of jumbo-tron screen, pixels can be seen, concert PVP1 stock footage Beta SP
More info...
US Pixels Iwatani
Pac-Man creator walks red carpet at 'Pixels' premiere
More info...
Preview Unavailable
GIGA PIXEL (TAPE 3 OF 3)
FTG FOR NED POTTER CS VO THAT NEVER AIRED ON THE GIG PIXEL / INT W/GRAHM FLINT THE INVENTOR OF THE GIGA PIXEL CAMERA PART 2 / BROLL FINT LOOKING AT LARGE PHOTOS FROM HIS CAMERA / BROLL FLINT DRIVIN...
More info...
contemporary
military ground real-time montage Abrams tank firing guns at targets explosions driving through muddy field pixelized posterized marines
More info...
UNITED KINGDOM: Surviving parts of world's ol...
LONDON, UNITED KINDOM (JULY 3, 2009) (REUTERS) FROM PARCHMENT TO PIXEL SIGN
More info...

Preview Unavailable
Day Laborers; 10/16/00
Father of immigrant day laborer who was attacked speaks to reporter; Injured day laborer at press conference (Face obscured with pixels); Alan Ramirez with father of victim; Immigrants at rally ...
More info...
PIXELS FOR PISTOLS
A poster describing the "Pixels For Pistols" law enforcement initiative in which guns are traded for cameras. A table full of surrender weapons that have been offered up in exchange for cameras li...
More info...
Publishers / Printing Company / Germany / 1957
Pixel; Phototypesetting; Publishers; Printing Industry; Volcanic Eruption; Photography; Image; Vulcano (Landscape); Manufacturing; Historical Footage
More info...
Magnetospheric substorm research
Researcher carrying out routine maintenance on the very low frequency (VLF) radio masts used to study magnetospheric storms. This research is conducted by the British Antarctic Survey. Filmed at Ha...
More info...
---