Your search for "black muslim" returned 5403 results

Preview Unavailable
BLACK NEWS SHOW
BLACK MAN PROSELYTIZING, SELLING MUSLIM NEWSPAPER
More info...
FIORINA ON BLACK MUSLIM COMMENT / HD
Fiorina responds to black Muslim comment
More info...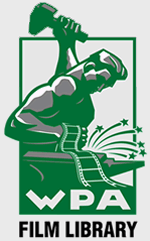 Preview Unavailable
The questions, in a one-camera setup, of Ir...
The questions in a one-camera setup of Irv Kupcinet to Elijah Muhammad of the Nation of Islam Black Muslim movement Negative
More info...
FARRAKHAN LAST SPEECH
More info...

Preview Unavailable
DN-LB-583 Beta SP
Sports - Texas [Cassius Clay refuses draft & loses title]
More info...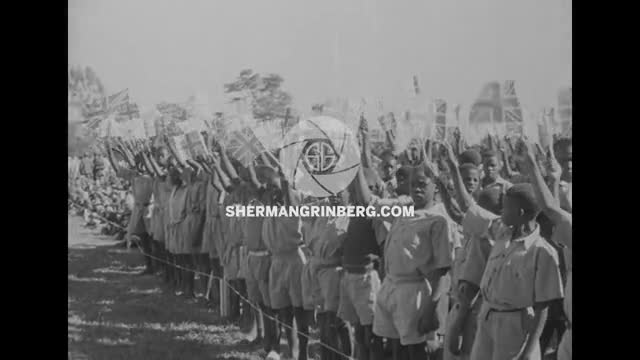 Pathe
School students gather in honor of Princess Elizabeth visit to Kenya in 1952
More info...
(AFRICA) (beware - other items in ON 457 have...
North Africa. Shots of narrow street between tall stucco buildings, people walk along passageway. In one shot 3 young Muslim boys pose for camera. CU three children of black African appeara...
More info...
Preview Unavailable
Malcolm X On Black Liberation
Malcolm X makes a forceful statement urging African-Americans to bring about their own freedom. DOC/WA - 1960's - B/W
More info...
Preview Unavailable
sandstone workers/ Lamu street scenes & peopl...
|05:00:07:00- 05:09:16:00>>> Lamu sandstone workers, MS pan of man carrying granite blocks to boat, TS static of his feet entering water, MS & TS static men with pick axes breaking up rocks, TS...
More info...
Boxer Cassius Clay (Muhammad Ali) Reaffirms H...
Former boxing champion Cassius Clay meets with nine top African American athletes to discuss his anti-draft military stand. Cassius Clay refused to take oath of induction into U.S. Army. Jimmy Brow...
More info...
49954 Mecca The Forbidden City
49954 1952 MECCA SAUDI ARABIA ISLAM THE HAJJ BRITISH TRAVELOGUE FILM
More info...
Elijah Muhammad Speaks - HD
Black separatist and Nation of Islam leader, Elijah Muhammad, tells fellow Black Muslims, "I am your flesh and brother. White people are not your brother." (See also, "Ali Attends Nation of Isl...
More info...
---