Your search for "operation desert storm homecoming" returned 20 results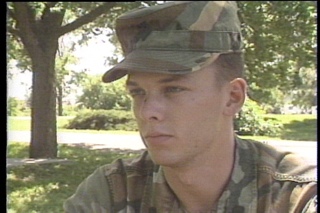 MILITARY DIVORCES
SOME SOLDIERS RETURNING FROM THE PERSIAN GULF ARE FINDING THEMSELVES IN THE MIDDLE OF A DIVORCE CASE. THOSE SOLDIERS WHO WERE IN A TROUBLED RELATIONSHIP BEFORE DEPLOYMENT TO THE PERSIAN GULF ARE FI...
More info...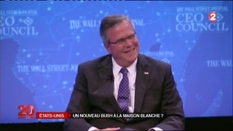 United States: a new Bush in the White House?
A2 / France 2
More info...
Preview Unavailable
WHITE HOUSE
A STAKE OUT AT THE WHITE HOUSE DRIVEWAY OF THE OPERATION DESERT STORM HOMECOMING FOUNDATION.STIX AND CUTS / CUTAWAYS
More info...
U.S. Soldiers and Airmen warm welcome from De...
/ Citizens stand on tarmac and provide warm homecoming with American Flags and signs as U.S. troops return.
More info...
QUAYLE/TROOPS
00:51:18:15 RAW-VO of Vice President Dan Quayle greeting Gulf War troops returning home; he shakes hands with troops as they get off plane; many don't seem to care he is there, or who he ...
More info...
News Clip: 136th
Video footage from the KXAS-TV/NBC station in Fort Worth, Texas, to accompany a news story. This story aired at 10 P.M.
More info...

Preview Unavailable
DN-ZLB-008 Beta SP
DOCUMENTARIES & NEWSREELS
More info...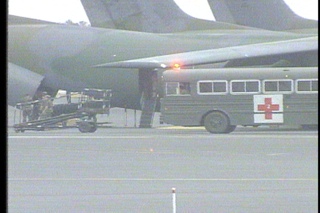 INJURED SOLDIERS RETURN
82 INJURED SOLDIERS INJURED IN OPERATION DESERT STORM RETURNED TO THE U.S.TODAY ON CW 30'S, TRANSPORT PLANES. SOME OF THE SOLDIERS WILL BE TAKEN TO SAN ANTONIO FOR TREATMENT AT A CENTER THERE.
More info...
Warm Welcome for U.S. Troops returning from D...
/ US troops returning home to warm welcome from citizens / Honored soldiers debark from plane as Dick Cheney, Colin Powell and others shake each man's hand.
More info...
Preview Unavailable
ARMY HOMECOMINGS
US SOLDIERS RETURN HOME FROM OPERATION DESERT STORM. 17:55:18:00 SU'S. 18:09:35:00 BASEBALL GAME FEED. 18:20:10:00 ABC CS VO MARK POTTER ON THE PROBLEMS FACING US SOLDIERS RETURNING HOME FROM TH...
More info...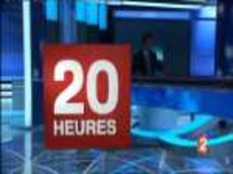 20 hours: [Broadcast March 02, 2010]
A2 / France 2
More info...
WHITE HOUSE OVAL OFFICE REUNION
FR3 / France 3
More info...
---