Your search for "high steel workers" returned 5031 results
Part 3 of The Changing Face of London, 1960 ...
Clip 3 from film focusing on the clearance of bomb damaged buildings following World War II and the projects and plans to rebuild the capital. The role of the London County Council, the architects...
More info...
WORKERS PROCESS STEEL - HD
Scenes of how steel was processed workers hand roll steel through a mechanical press and then after automation through an automated continuous rolling mill. Master in Apple Pro Res 422 HQ 29.97fps ...
More info...
Workers working at a steel industry and their...
POV overhead crane view of steel mill floor in the open hearth area. Workers 'slagging' and open hearth furnace by throwing shovels full of dolomite into the hearth. Worker Tommy Hughs pours huge l...
More info...
Preview Unavailable
HIGH PROFITS, HIGH HUMAN TOLL AT AK STEEL MILL
COVERAGE IN MIDDLETOWN, OHIO FOR AN ALEXANDER JOHNSON CS VO ABOUT HIGH PROFITS AND SAFETY REGULATIONS AT THE AK STEEL MILL. 03:00:31 NATURAL SOUND INT FTG. INTV W/ BILL...
More info...
Downtown Austin Texas high rise construction
Downtown high-rise construction. Steel workers and Capitol in background. Tilt up to crane and sky and tilt back down. 18 sec.
More info...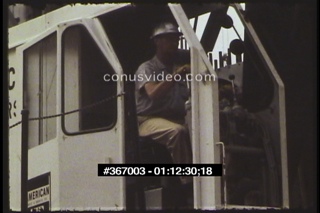 IDS CENTER / FIRST STEEL BEAM PLACED (1970)
More info...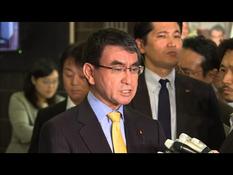 Forced labour: Tokyo denounces South Korea's ...
AFP Video
More info...
Beta SP: Archival b&w factory Steel Mill indu...
Archival b&w factory Steel Mill industry manufacturing high wide, close, wide men roll steel rollers ** archival factory steel mill steel making bakery cracker making workers Factories stock foot...
More info...
Aerial concrete construction farm house mount...
Travel, Land, United States, Agriculture, Rural, North America, USA, Utah, 4k, aerial, agriculture, architecture, build, builder, building, cement, concrete, construct, ...
More info...

Preview Unavailable
DN-1019 Beta SP
Giant Dam Project Nears Completion In Drive To End Floods
More info...
64124c Pioneer Of Progress Vito
64124c 1950s UNITED STATES STEEL INDUSTRY HISTORY OF STEELMAKING "PIONEERS OF PROGRESS"
More info...
1983
high rise steel construction - workers on girders - ws top of steel High rise building under construction - girders only - 5 workers in hardhats on girders - panorama of city below - Fort Lauderdal...
More info...
---