Your search for "288090" returned 2 results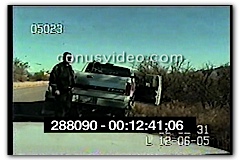 Pot Stealing Cop Now the Dope (2005)
Border Patrol agent Michael Carlos Gonzalez was caught stealing marijuana from a suspects pickup truck. It all began when Arizona Department of Safety k-9 Officer Keith Duckett pulled a truck over...
More info...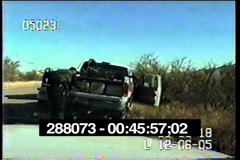 BORDER PATROL GUY STEALS MARIJUANA 2005
We're getting the first look at a tape that could send a local Border Patrol agent to prison. The agent was caught on camera stealing marijuana from a smuggling suspect. A jury saw it and convicted...
More info...
---