Your search for "Brawl Dashboard" returned 15 results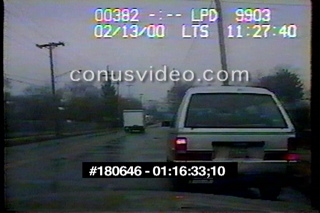 Traffic Stop Brawl (02/13/2000)
Routine traffic stop turns into a brawl when the suspect refuses to be handcuffed....luckily a good samaritan stops to help the officer wrestle the man.
More info...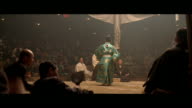 MEDIUM ANGLE OF A SUMO MATCH IN AN ARENA OR A...
MEDIUM ANGLE OF A SUMO MATCH IN AN ARENA OR AUDITORIUM. TWO WRESTLERS SQUARE OFF AS A REFEREE IN A FANCY GREEN AND YELLOW ROBE WATCHES CLOSELY. REFEREE WEARS A BLACK HAT. MATCH ENDS AND CROWD APPLA...
More info...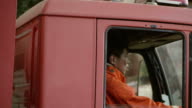 Real Life : Asian Fireman driving in a firet...
Real Life , Real People
More info...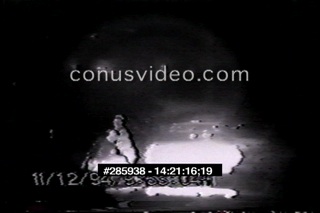 Cop pulls driver over, brawl erupts 1998
Officer has pulled over driver. Fight erupts when suspect cold cocks the officer, who winds up with broken Jaw.
More info...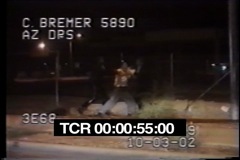 AZ Choke Hold Arrest
October 3rd - 10PMCops arrived to the scene of an accident and it was quickly determined that alcohol was a factor. During the investigation one of the drivers repeatedly interfered with the off...
More info...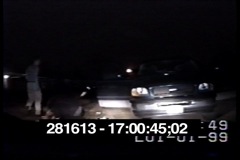 Cat Fight Club
Officers respond to two women fighting on a residential street. Officers BREAK it up.
More info...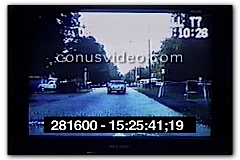 Pull Over Brawl ON TAPE
Officer gets more than a handful when his suspect comes out swinging after being pulled over.
More info...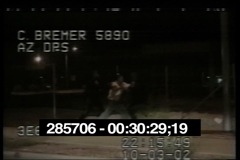 CHOKE HOLD ON COP
POLICE DASH CAMERA CATCHES A DRAMATIC FIGHT BETWEEN A SUSPECT AND AN ARIZONA POLICE OFFICER. THE VIDEO SHOWS THE SUSPECT TRYING TO CHOKE THE OFFICER BEFORE OTHER OFFICERS COULD STEP IN A SUBDUE HI...
More info...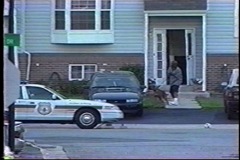 Domestic Spat and then Sacked
Date Unknown 1998-1999Tony Edwards who had a domestic dispute with his wife on Tuesday night was arrested 48 hours later at approximately 8 when New Castle County police officers enticed him out ...
More info...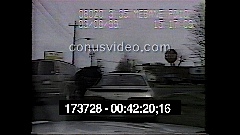 Traffic Stop Becomes Brawl (03/08/1999)
Routine traffic stop turns into a wrestling match when suspect gets nervous and starts fighting. It's all caught on police cruiser surveillance video!
More info...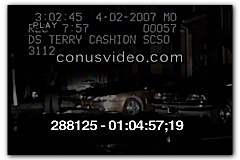 DRUNK, DISORDERLY AND PEPPERED
The Seminole County Sheriff's Office is defending its deputies after two were accused of excessive force by the man in a video who admitted he was drunk and unruly. The deputies arrested Craig Trev...
More info...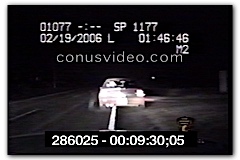 A MISS AND A HIT STRUGGLE 2006
TROOPER ON LEAVE AFTER STRUGGLE ENDS WITH SHOOTING.TROOPER JAMES CRESS OF THE WILMINGTON PATROL STOPPED ERROL BAKKER II AND ASKED HIM TO EXIT HIS VEHICLE ON SUSPICION OF DUI. WHEN CRESS TRIES TO ...
More info...
---