Your search for "chicago 1977" returned 111 results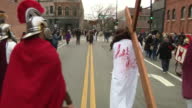 Via Crucis held in Chicago after years of COV...
WGN - Chicago, IL, U.S. - Via Crucis held in Chicago after years of COVID-19 restrictions. The annual re-enactment of the Stations of the Cross took place in Pilsen for Good Friday. It was the fi...
More info...
55924 They Know What They Want
55924 ZENITH COLOR TELEVISION W/ REMOTE CONTROL 1960s PROMOTIONAL FILM
More info...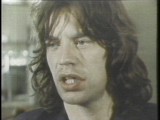 ROCK MUSIC
ROBERTA FLACK & DONNY HATHAWAY 1972 CHICAGO SOUL (1977) STONES ON GOOD NIGHT AMERICA (1975)
More info...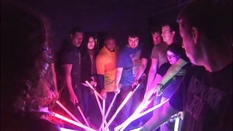 Jedism
A2 / France 2
More info...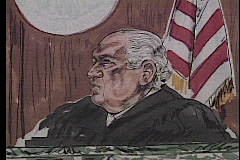 RICHARD BAILEY SENTENCING HEARING (06/06/1995)
ADMITTED CON-MAN RICHARD BAILEY HAS BEEN FOUND GUILTY OF ARRANGING THE MURDER OF HELEN BRACH. THE CANDY HEIRESS DISAPPEARED IN 1977 AS SHE ALLEGEDLY WAS ABOUT TO REVEAL BAILEY'S HORSE SELLING SCAMS...
More info...
The 90's, episode 103
01:26 Excerpt from Duck and Cover, an educational film advising how to react to an atomic bomb blast. 03:41 Back to Normal by Jonathan Letchinger. Shot in San Francisco about a week after the ...
More info...
Preview Unavailable
GREYHOUND BUS
FILM TRANSFER 089270 & 086320B 089270 - 12/07/1977 - GENERAL SHOTS OF INTS OF GREYHOUND BUS TERMINAL. VS PEOPLE AWAITING AND BOARDING BUSES, PEOPLE BUYING, AGENTS SELLING TICKETS. VS HA'S HEAVY T...
More info...

Preview Unavailable
JL-98 16mm; Beta SP; NET-33...
CHICAGO, IT'S A PROMISE
More info...
Uncle Jo Special Evening
RFO
More info...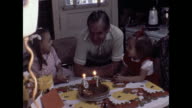 Home Movie Grandpa's 67th Birthday
Grandma and grandpa with grandchildren - 2 young girls - celebrating grandpa's birthday in kitchen - grandpa kisses his two granddaughters, blows out the candles and opens a gift.
More info...
Preview Unavailable
FORD 1977 ASSEMBLY LINE PRODUCTION
ORIG COLOR 330 SOF / MAG V.S. FORD ASSEMBLY LINE. VO WATTS. V.S. ATT'YS. GENS. FROM INDIANA, IDAHO, IOWA AND A REPRESENTATIVE FROM LA. SIGNING A JOINT LAW SUIT. THEY ARE ASKING THE U.S. SUPREME ...
More info...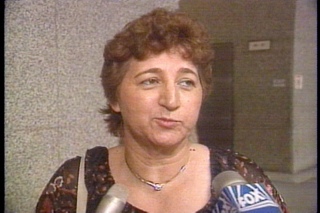 PREGNANCY DISCRIMINATION SETTLEMENT
THE EQUAL EMPLOYMENT OPPORTUNITY COMMISSION SAYS IT HAS REACHED A TENTATIVE $66 MILLION SETTLEMENT FOR THE VICTIMS OF ILLEGAL PREGNANCY DISCRIMINATION AFFECTING MORE THAN 13 THOUSAND WOMEN. IT'S B...
More info...
---