Your search for "3D audience" returned 6689 results
13 Ghosts trailer
13 Ghosts b&w 1960 trailer - family encounters a dozen ghosts looking for a final member - Charles Herbert, Jo Morrow, Martin Milner, Rosemary DeCamp, Donald Woods, Margaret Hamilton - directe...
More info...
Tableaux d'un voyage imaginaire
MWS of Pays de la Sagouine on island with long boardwalk leading to it in foreground (0:28). MS of actor in era costume on stage giving performance, DOLLY OUT along rows of spectators seated on wo...
More info...
PRAGUE SPRING MUSIC FESTIVAL (VIOLIN COMPETIT...
Unused / unissued material - dates and locations may be unknown / unclear. Prague, Czechoslovakia CU Apple blossom. MS Fruit tree in blossom. LS Low angle, a castle or church on a hill. LS...
More info...
22554 Invasion Nazi Version
22554 GERMAN VERSION OF THE D-DAY INVASION FILM MADE BY O.S.S. IN WWII
More info...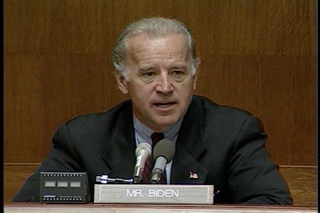 WHITE COLLAR CRIMES (2002)
The Senate Judiciary Crime and Drugs Subcommittee held a hearing today on the current penalties for white collar crimes. The Subcommittee wanted to investigate the possibility of a need to change...
More info...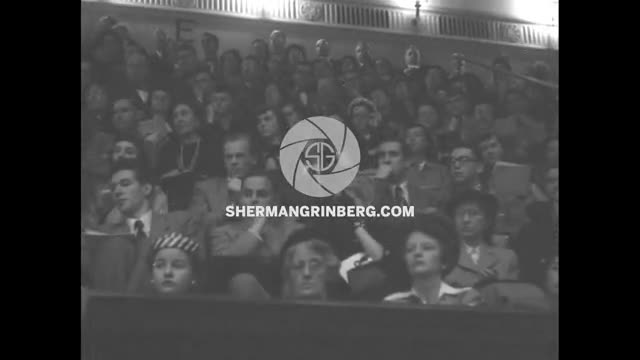 Paramount
NATO 3rd anniversary ceremony at Washington, D.C.'s Constitution Hall
More info...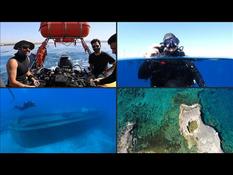 In Cyprus, divers map reefs and wrecks of th...
AFP video
More info...
President Roosevelt speaks during the dedicat...
President Franklin D. Roosevelt, speaks at the dedication of Techwood Homes. (Techwood was a slum clearance project to build twenty-three brick and concrete buildings to house 604 families and 308...
More info...
Preview Unavailable
Tribute to Lefty Dizz 1
Tribute to Lefty Dizz at Buddy Guy's Legends. 0:00 Change of location. Interior blues club. A party is in progress. Interview with Fernando Jones, cousin of the late blues guitarist Lefty Dizz. Jo...
More info...
Female Performer Struts On Stage - 3
A female performer clad in a tuxedo-like outfit flings her top hat to an enthusiastic audience as she struts toward the stage and off screen. Footage could be used as a metaphor for a job well done...
More info...
TSONGAS/PRESS CLUB
00:00:00:00 Fmr Sen Paul Tsongas (D-MA) speaks at Natl Press Club (TAPE 1)--VS audience/ CU Tsongas, spch--central issue of campaign is economic threat to US; Reagan & Bush added $3 trilli...
More info...
Beta SP: Archival b&w Dwight D Eisenhower spe...
Archival b&w Dwight D Eisenhower speaks to television audience to camera presidential campaign ** 3MF _ COMP 01 1905s I _ 1902 stock footage Beta SP
More info...
---