Your search for "first world hotel" returned 6941 results
U.S. Army Rangers board British landing craft...
Pre-invasion activities of United States Army Rangers in Weymouth, England during World War 2. The Rangers eating doughnuts (donuts) and drinking coffee. They march along Weymouth Esplanade to an ...
More info...
65414 Cunard White Star Panama_mos
65414 PANAMA THE PECULIAR PRODIGY 1930s CUNARD WHITE STAR LINE PROMOTIONAL FILM PANAMA CANAL 65414
More info...
News Clip: Gustavo Barraza's video resume (El...
Video footage from the KXAS-TV/NBC station in Fort Worth, Texas.
More info...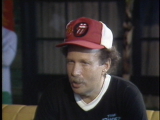 REGGAE MUSIC
CUT TO INTERVIEW AT SAME HOTEL WITH PRODUCER, PROMOTER OF THE FIRST ANNUAL JAMAICAN WORLD MUSIC FESTIVAL (NOVEMBER 25, 26, 27, 1982) "BARRY" FROM FEYLINE PRODUCTIONS. HE TALKS WITH INTERVIEWE...
More info...
Interview with the Scorpions on their farewel...
There are already 40 years old, their first album came out !! Since Scorpions chained the tubes in the 80 ... This legendary German group is now around the world ... for a farewell tour! Scorpions...
More info...

Preview Unavailable
DN-LB-584 Beta SP
California [Sheraton-Universal Hotel Begun]
More info...
Pathe
1929 Palm Springs diving competition
More info...
WORKPEOPLE PRESENT AMBULANCE TO RED CROSS
Titles read: 'Bristol. Workpeople Present Ambulance To The Red Cross.' General view of officials sitting on platform with roof (could be bandstand). Speaker stands at table with Red Cross flag ...
More info...
Early Movie Studios
b&w - silent film production history - narration - various stills and moving footage of silent film studios, film stars stills exterior various silent film movie studios w/ name in text graphic ...
More info...
OSAKA G20 SUMMIT: IMPERIAL HOTEL ARRIVALS
1825 G20 OSAKA AIRPORT AND VENUE ARRIVALS HOST TV FS25 75 2030 G20 OSAKA VENUE ARRIVALS HOST TV FS25 83 PRESIDENT DONALD TRUMP, ANGELA MERKEL, JUSTIN TRUDEAU, NARINDRA MODI, VLADIMIR PUTIN, X...
More info...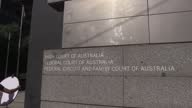 Novak Djokovic court hearing kicks off concer...
MELBOURNE, AUSTRALIA - JANUARY 16: The Federal Court of Australia in Melbourne will decide Sunday whether Serbian tennis superstar Novak Djokovic can stay in the country. The hearing, where the ...
More info...
BANDOL/ SEASIDE RESORT AWAITS TOURISTS
A2 / France 2
More info...
---