Your search for "french refugee camp" returned 4107 results

Preview Unavailable
RED CROSS
FRENCH REFUGEE LITHOGRAPHER DRAWS DRAWING OF DACHAU CONCENTRATION CAMP
More info...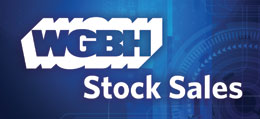 Preview Unavailable
FRONTLINE
B-roll of life on the streets of Port-au-Prince
More info...
1980s
Newsreel - sound - French narration - AIDS research - night - candlelight march for AIDS research, Pasteur Institute, Africans in tent city, refugees, unload food from plane - foreign aid, Afr...
More info...

Preview Unavailable
DN-LB-524 Beta SP
World Wide News Events - Le Perthus, France [Spanish War Refugees]
More info...
Camp personnel provide medical care, clothin...
Activities of Displaced Person camp personnel and refugees in Europe around end of World War II. A sign board reads "Medicin" on a doorway. Doctors examine displaced persons and refugees in a hospi...
More info...
EARTHQUAKE IN GREECE
Unissued / unused footage - dates and locations may be unclear or unknown. Earthquake in Greece. Several shots of ruins. Priest unveils surviving statue of Mary from ruined church. Ruined w...
More info...
Preview Unavailable
Beyrouth
|00:00:00 Bachoura District (Arabic quarters) (suite) Arabic Signs on wall. NO ONE EVER REALLY DIES. Shops. Arabic women. Faces |00:01:36 Church (St Gorges) destroyed during conflict 80's. And re b...
More info...
NEW ARRIVAL
/n00:00:00:00 NEW ARRIVAL OF REFUGEES AFTER 4 DAYS WALK W/SORE FEET, CRYING FACES; MORTAR BOMBS/ FIXING BLISTERED FEET IN FRENCH CAMP. (:00)/n
More info...
Sudanese migrant camp in Calais
Sudanese migrant camp in Calais, France (BBC News 10pm Bulletin - 19/08/2020 - AEXZ288W)
More info...
Medecins Sans Frontieres clinic, Malawi, 2015
A Medecins Sans Frontieres clinic in Makhanga providing Malaria treatment drugs to local people, many of whom now have malaria, as a result of the drying up flood waters providing ideal breeding ...
More info...
Calais' jungle illustrations
Drone views. Cellular in charge in the camp. Small houses being built for migrans=ts. Traveling of walks in the camp. Migrant child. Sunset on the camp. Queue. Refugiees in the camp once it's night...
More info...
The First World War - PT4
Prologue to the Great War WWI - PT4 Great historical documentation chronically the start of World War One This section features Central Powers vs Triple Entente Powers battle on the Western F...
More info...
---