Your search for "bell logo" returned 690 results
News Clip: AT&T
Video footage from the KXAS-TV/NBC station in Fort Worth, Texas, to accompany a news story.
More info...
The 90's, episode 109: OFFBEAT TV
04:34 Show id with Joe Cummings. 04:46 Marc Canter from Macromind Inc. discusses the future of computer technology and makes some predictions for that technology in the 1990's. His predictions i...
More info...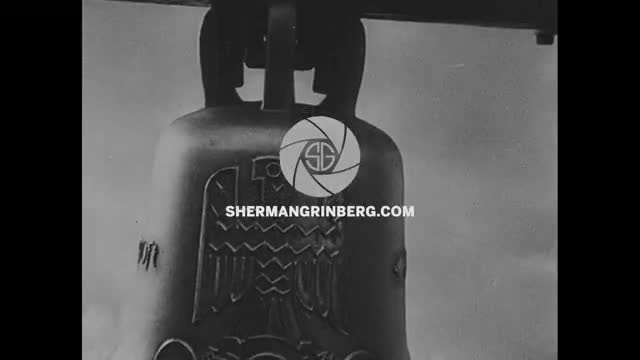 Pathe
Montage preview of 1936 Summer Olympic Games events
More info...
71632 Ideas And Film II
71632 BELL AND HOWELL CAMERA & AUDIO-VISUAL COMPANY DEALER SALES FILM "IDEAS AND FILM II"
More info...
1982 Bell Telephone Company strike
news - labor strikes & demonstrations - Bell Telephone pickets, 1982 - picketers hold signs and balloons - cu of balloons with mouse head design with a Bell logo imprinted on it - monopoly - antitr...
More info...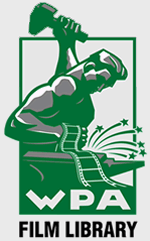 Preview Unavailable
Soul! (episode #6)
Hosted by Jerry Butler Performances by King Curtis & the Kingpins Vivian Reed Archie Bell and the Drells Billy Butler and Infinity and Patti LaBelle and the Bluebells Includes an excellent an...
More info...
Dernier appel
LAMS of the Bell Building?s reflection in the windows of a neighbouring building; ZOOM OUT to MCS of the Bell Building itself(0:23). LAMCS of the Bell Building, MCS of high buildings in downtown M...
More info...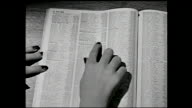 Bell system commercial with logo and women wi...
Graphic of rotary telephone against striped background; fade over of female operators' face with the words "Telephone Service"; fade over of slide ruler and compass with the words "Development and ...
More info...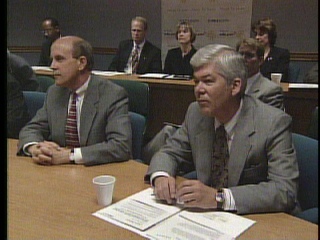 Bell - South - Grant (03/23/1999)
A telephone industry giant is giving away ten-million dollars to schools.Today during a multi-city teleconference, BellSouth announced its new "Ed-U-Power-Three" program.The company's grants wi...
More info...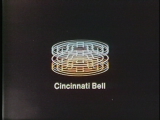 TV COMMERCIALS
BELL SYSTEM LOGO
More info...
The call of the Olympic bell - Part 3
Close up Olympic flag flying, and posed shots of various male and female athletes performing different sports. Various shots of real sporting action, including track cycling and wrestling. Close ...
More info...
SABOTAGED CANADA BELL PHONE CABLES
CU of cut wires and damage from chainsaws to Canada Bell phone cables which occured during a strike by 19, 000 workers. The Canada Bell logo on the company's headquarters is also featured.
More info...
---