Your search for "Lubavitch" returned 130 results
MUMBAI CHABAD HOUSE
More info...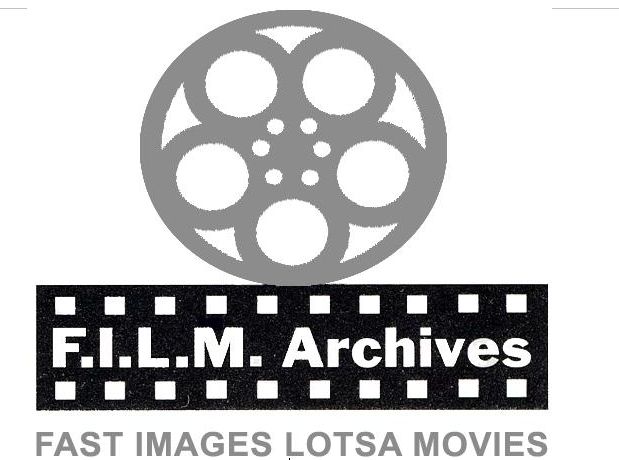 Preview Unavailable
Lubavitch Leader; 3/8/1994
Schneerson seen; Hasids pray outside hospital
More info...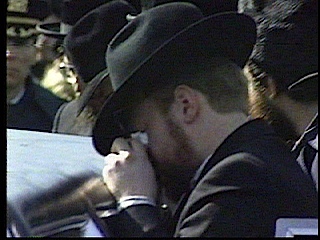 FUNERAL FOR VAN SHOOTING VICTIM
FAMILY OF THE BOY KILLED IN THE BROOKLYN BRIDGE SHOOTING OF A VAN OF HASIDIC JEWS, 15 RABBINICAL STUDENTS IN ALL, SAY HIS KILLER SHOULD FACE THE DEATH PENALTY. MEMBERS OF THE ULTRA-ORTHODOX JEWI...
More info...
Preview Unavailable
WAITING FOR THE MESSIAH- LUBAVITCHER JEWS
FOOTAGE FOR A NIGHTLINE PIECE ABOUT LUBAVITCHER JEWS AND REBBE SHNEERSON, WHOM THEY BELIEVE IS THE MESSIAH. KRINSKY INTERVIEW SET-UP (2)
More info...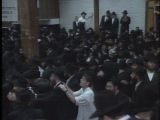 1990s NEWS
JULY 2, 1995 LUBAVITCHER'S CELEBRATION (EXCLUSIVE) 770 EASTERN PARKWAY, BROOKLYN, CROWN HEIGHTS -HASIDIC MEN IN BEARDS AND HATS DANCE IN A CIRCLE, HORA, DANCE ON TABLE, PACKED ROOM -BANNER FO...
More info...
2007
Insert - c/u sign Yeshivah Gadolah Lubavitch of Venice -Man holds up digital camera - photography shoots the entrance to Yeshivah - Jewish Academy
More info...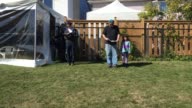 Rosh Hashanah during the COVID-19 Pandemic
People listen as Jewish men (some wearing face masks) recite prayers inside a tent outdoors during the holiday of Rosh Hashanah (the Jewish New Year) during a special Rosh Hashanah celebration aime...
More info...
RABBI SCHNEERSON/HOS
00:00:00:00 [VS raw footage of hospital where Rabbi Menachem Schneerson, Grand Rabbi of Lubavitcher group, is hospitalized]-- MS Lubavitchers pray outside/ WS EXT Hospital For Joint Diseases/...
More info...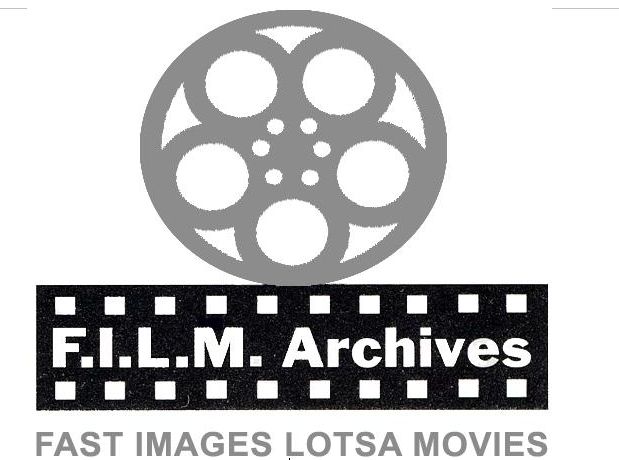 Preview Unavailable
Van Shooting; 3/2/1994
attack on orthodox teens in van; rescue teams, scene investigated; Bratton reacts; Lubavitch in Crown Heights
More info...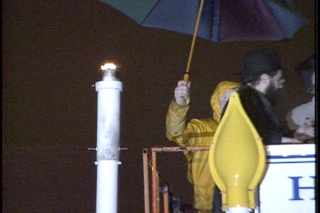 Menorah Lighting (1995)
American Friends of Lubavitch and Secretary of Agriculture Dan Glickman light what is described as the world's largest menorah to celebrate the beginning of Chanukah.
More info...
Preview Unavailable
HANUKKAH
LIGHTING OF THE NATIONAL HANUKKAH MENORAH, SPONSORED BY THE AMERICAN FRIENDS OF LUBAVITCH.
More info...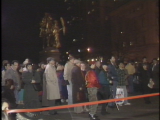 1990s NEWS
12/08/1993 HANNUKAH MENORAH LIT BY RUDY GIULIANI EAST 59 ST AND 5 AVE, MIDTOWN MANHATTAN -WOMEN DANCE THE HORA, MAYOR ELECT GIULIANI ARRIVES AND LIGHTS THE MENORAH FROM A CON ED BUCKET TRUCK WITH...
More info...
---