Your search for "Abolition death penalty" returned 891 results
Preview Unavailable
4/10/67 A0040339 WAT3 : WASHINGTON - DEMO...
4/10/67 A0040339 WAT3 : WASHINGTON - DEMOCRATIC SENATOR HART OF MICHIGAN URGES ABOLITION OF DEATH PENALTY FOR FEDERAL CRIMES (F) WA 13415 "DEATH PENALTY" SHOWS: (1) SEVERAL SCENES HART AND F...
More info...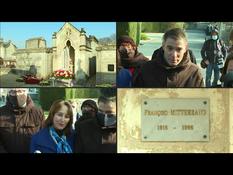 The PS tackles President Macron during the tr...
Others
More info...
US DC Pope Congress 3 (Lon NR)
Pope Calls for Abolition of Death Penalty
More info...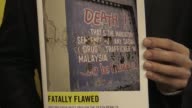 CLEAN : Malaysia must scrap cruel death penal...
Malaysian police sometimes use torture to extract confessions from suspects in death penalty cases and their trials are often unfair Amnesty International said Thursday piling pressure on the gover...
More info...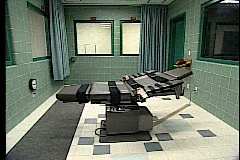 McVeigh - Vigil
SOME PEOPLE IN INDIANA ARE HOLDING VIGIL FOR TIMOTHY MCVEIGH. THEY OPPOSE THE DEATH PENALTY.
More info...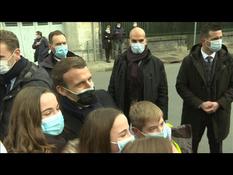 France: selfies and quick crowd bath for Macr...
Others
More info...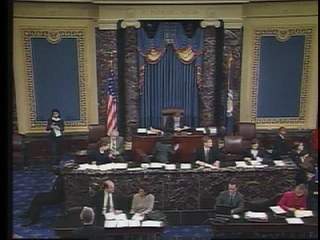 Adv - Week - Ahead
HERE'S A LOOK AT WHAT'S HAPPENING IN WASHINGTON FOR THE WEEK AHEAD.
More info...
Preview Unavailable
FRANCE ANTI DEATH PENALTY CAMPAIGN
14:50:40 NATS EXT FTG OF BUILDING. INT FTG OF MEETING W/ OFFICIALS TAKING PLACE. CU SIGN IN FRANCE. MCU OF BIANCA JAGGER TALKING ABOUT THE ABOLITION OF THE DEATH PENALTY AND WHY IT IS WRONG. VS IN...
More info...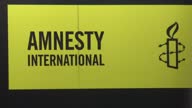 CLEAN : Death penalty progress but some worrying
Amnesty International said progress was made towards abolition of death penalty but also expressed concern about the resumption of executions in some countries 2012 in its annual report on death pe...
More info...
US SCOTUS Lethal (Lon NR)
Protestors from the Washington Coalition for the Abolition of the Death Penalty say Monday's Supreme Court ruling uholding use of a controversial drug in lethal injections doesn't go far enough. (J...
More info...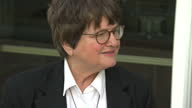 Sister Helen Prejean Happily Announces Stay o...
CLEAN: Interview with Sister Helen Prejean, leading American advocate for the abolition of the death penalty about death row inmate Richard Glossip. Sky News follows the story of death row prison ...
More info...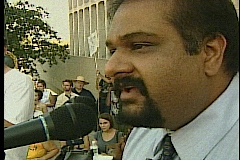 Green - Governor
REPUBLICAN RICK PERRY AND DEMOCRAT TONY SANCHEZ AREN'T THE ONLY CANDIDATES FOR TEXAS GOVERNOR... A LOOK AT THE GREEN PARTY CANDIDATE
More info...
---