Your search for "bloody sunday" returned 2385 results
British Directors
b&w still photo - english - film - history - directors - John Schlesinger with his niece Emma Schlesinger during filming of "Sunday, Bloody Sunday"
More info...
Bloody Sunday in Northern Ireland
British troops shoot protesters in Northern Ireland, killing 13 civilians. Co-production with the BBC. Film IDs used: None (all footage copyright BBC).
More info...
U2
Sunday Bloody Sunday
More info...

Preview Unavailable
US Senator Hillary Rodham Clinton sings with ...
More info...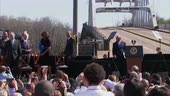 AL:SELMA, 50, -, OBAMA, FIRST, LADY, WALK, UP
Selma, commemorates, Bloody, Sunday, 50, years, later
More info...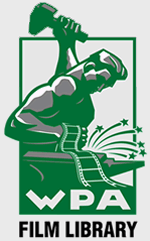 Preview Unavailable
Speeches of Martin Luther King, Jr. - SELMA,...
Compilation Tape of speeches made by Rev Dr Martin Luther King Jr SELMA ALABAMA AND THE MARCH TO MONTGOMERY 1965 Also contains much great footage of the civil rights movement Excerpt of Univ...
More info...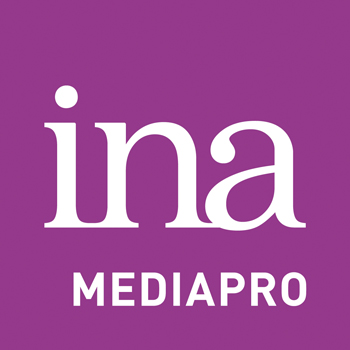 Preview Unavailable

Preview Unavailable
ROCK MUSIC
SUNDAY BLOODY SUNDAY
More info...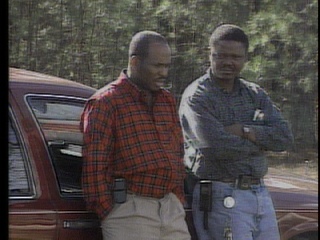 POLICE CLAIM LEADS IN MISSING CABBIE CASE (1/...
A CABBIE IS MISSING AND FAMILY MEMBERS ARE ASKING QUESTIONS. ATLANTA POLICE DETECTIVES SAY THEY HAVE SOME PROMISING LEADS IN THEIR SEARCH FOR THE MISSING CAB DRIVER. 50-YEAR-OLD JOHN AGAZIE HAS N...
More info...
BLOODY SUNDAY SELMA MARCH (CQ05981)
Vintage Civil Rights March footage. People march over bridge and are met with violence. Men try to enter building to vote, are forcibly pushed back. Reverend Andrew Young of SCLC speaks about marc...
More info...

Preview Unavailable
PET-822 35mm Beta SP
PETRIFIED - COLUMBIA STOCK REEL #822
More info...
---