Your search for "Canadians D-Day 1944" returned 104 results
Preview Unavailable
Naval Activity aboard Canadian Cruiser on D-Day
Naval Activity aboard Canadian Cruiser on D-Day. NAVY GUN FIRE JUNE 6, 1944 SHIP GUNS FIRE ON CANADIAN CRUISER CANADIAN SOLDIERS CARRY WOUNDED ONTO SHIP NORMANDY SHORELINE IN DISTANCE CANADIAN NAV...
More info...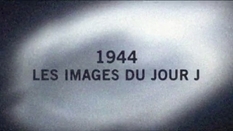 1944: Images of D-Day
Others
More info...
Preview Unavailable
France Normandy - Memorial for allied soldier...
TAPE: EF03/0520 IN_TIME: 03:06:15 DURATION: 2:17 SOURCES: POOL RESTRICTIONS: DATELINE: Normandy, 6 June 2003 SHOTLIST: Normandy 1. Various aerial views of Normandy beaches Colleville-sur-Mer 2...
More info...
WESTERN ALLIES HONOR NORMANDY HEROES
Stephen Harper lays a wreath on the grave of a soldier who lost his life in the D-Day invasion. With Barack Obama and Prince Charles in attendance, Harper speaks to a crowd commemorating the battl...
More info...

Preview Unavailable
DN-B-217 Beta SP
[D-Day Invasion - Canadian Troops]
More info...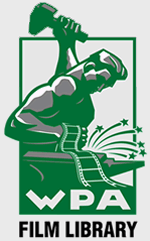 Preview Unavailable
German Newsreel #3. June 6, 1944...
German Newsreel footage #3 from sometime in 1944 that depicts some aspects of June 6 1944 D-Day & fighting in the Baltic area from the German perspective propaganda Some scenes w/Adolph Hitler...
More info...
25220 Left of the Line
25220 Left of the Line D-Day
More info...
D-DAY ANNIVERSARY IN ST. LO
D-Day anniversary at St. Lo, which figured so much during the Normandy landings of 1944. France. Various shots at a wreath-laying ceremony at the town jail where in 1944 at the news of the...
More info...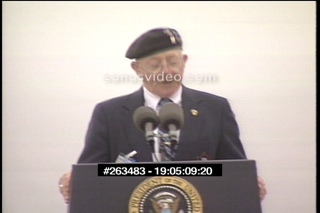 50TH ANNIVERSARY OF D-DAY / POINTE DU HOC RAN...
PRESIDENT BILL CLINTON'S REMARKS ON THE 50TH ANNIVERSARY OF D-DAY AT POINTE DU HOC IN NORMANDY, FRANCE.
More info...
Canadian and U.S. Army troops disembark from ...
View from Canadian landing craft as Canadian troops of the North Shore Regiment (3rd Canadian Division) land at the Nan sector of Juno beach on D-Day. View on the beach shortly after the landing. S...
More info...

Allies Prepare For D-Day
Montage of downed Allied airplanes at Dieppe lying in a field / montage of Allied planes in formation dropping paratroopers / montage of captured Canadian soldiers marching at Dieppe / huge army of...
More info...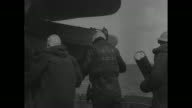 World War II: HMCS Algonquin
World War II / D-Day / HMCS Algonquin gun turret firing / LST flying balloons in background / Canadian sailors loading gun / CU shells on deck being carried to gun
More info...
---