Your search for "Adam Dashcam" returned 24 results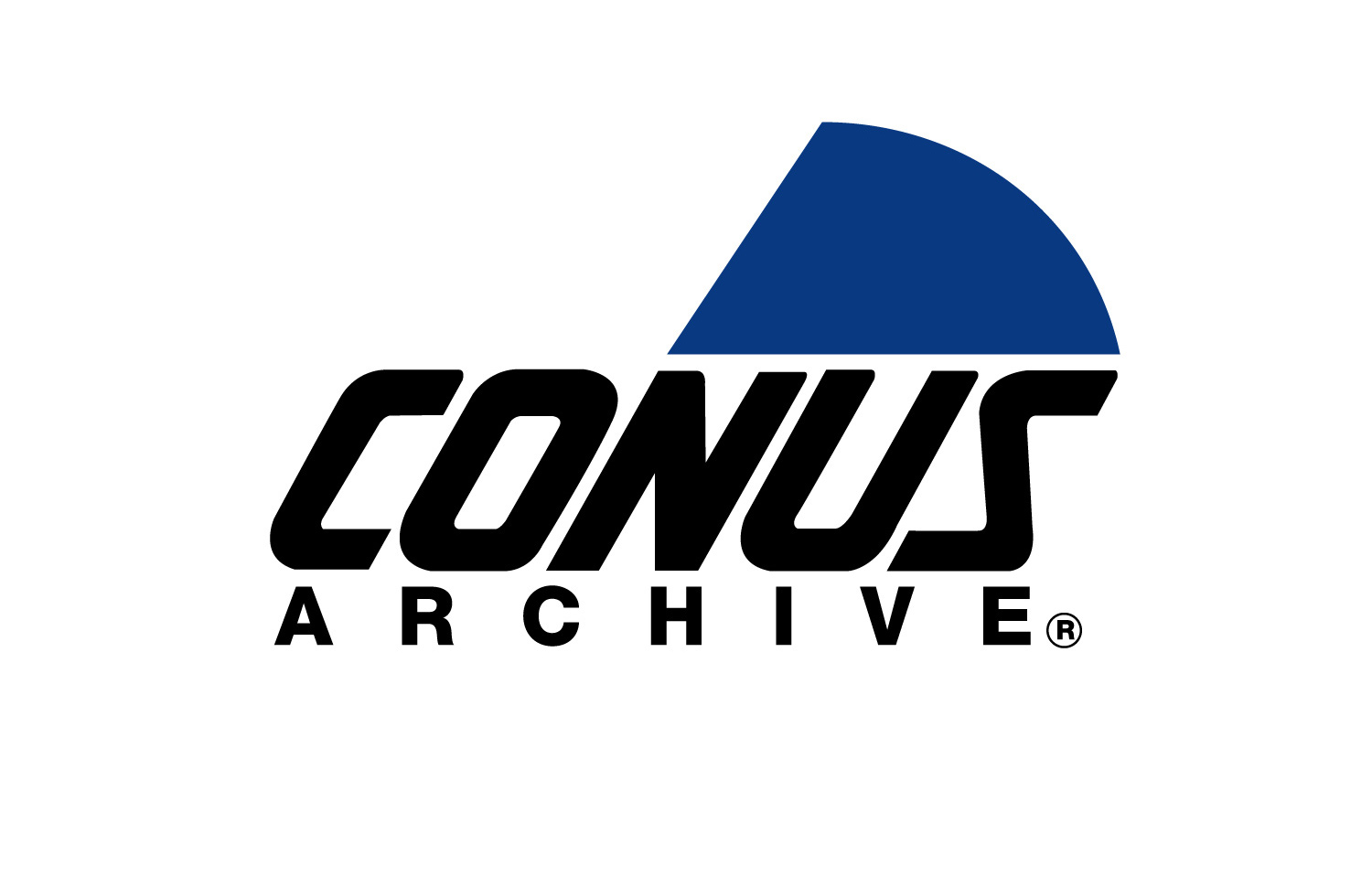 Preview Unavailable
CLASSIC DASHCAM: DRUNK AND LOST HIS CAR 1995
If you're really drunk and walking around trying to find your car, there are a few things to keep in mind. First, don't tell an officer you're looking for your car. Second, don't give that offic...
More info...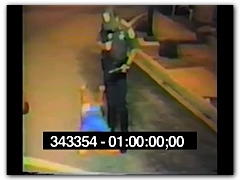 TYRONE THE DRUNK CONEHEAD DASHCAM 1986
NO INFO AVAILABLE OTHER THAN DATE AND THE STATE OF FLORIDA AS A LOCATOR. DRUNK FUNNY MAN CAUGHT ON POLICE DASHCAM AND THE IN-FIELD INTERVIEW AND FIELD SOBRIETY TESTS THAT FOLLOW.
More info...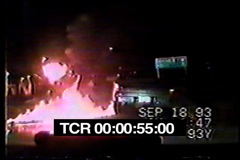 Traffic Stop Immolation
Suspect lights himself on fire after a traffic stop!!
More info...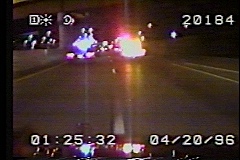 Trooper Chase DASHCAM /Criminal Killed 1996
Christopher Hirsch and pasenger Adam Hotkiewicz stole a pickup truck in Chisago County, MN and went for a joy ride in a nearby wildlife area. Both were living in Chisago City at the time. Hirsch...
More info...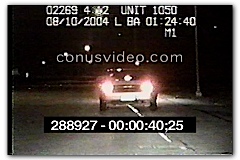 COP TO COP DUI FAVOR 2004
SOME KENTUCKY COPS ALLOW A FELLOW POLICE OFFICER TO TALK THEM OUT OF GIVING HIM A DUI AFTER BEING PULLED OVER FOR SWERVING ALL OVER THE ROAD. THE SUSPECTED DRUNK DRIVER WAS SERGEANT MARK CRANK AND...
More info...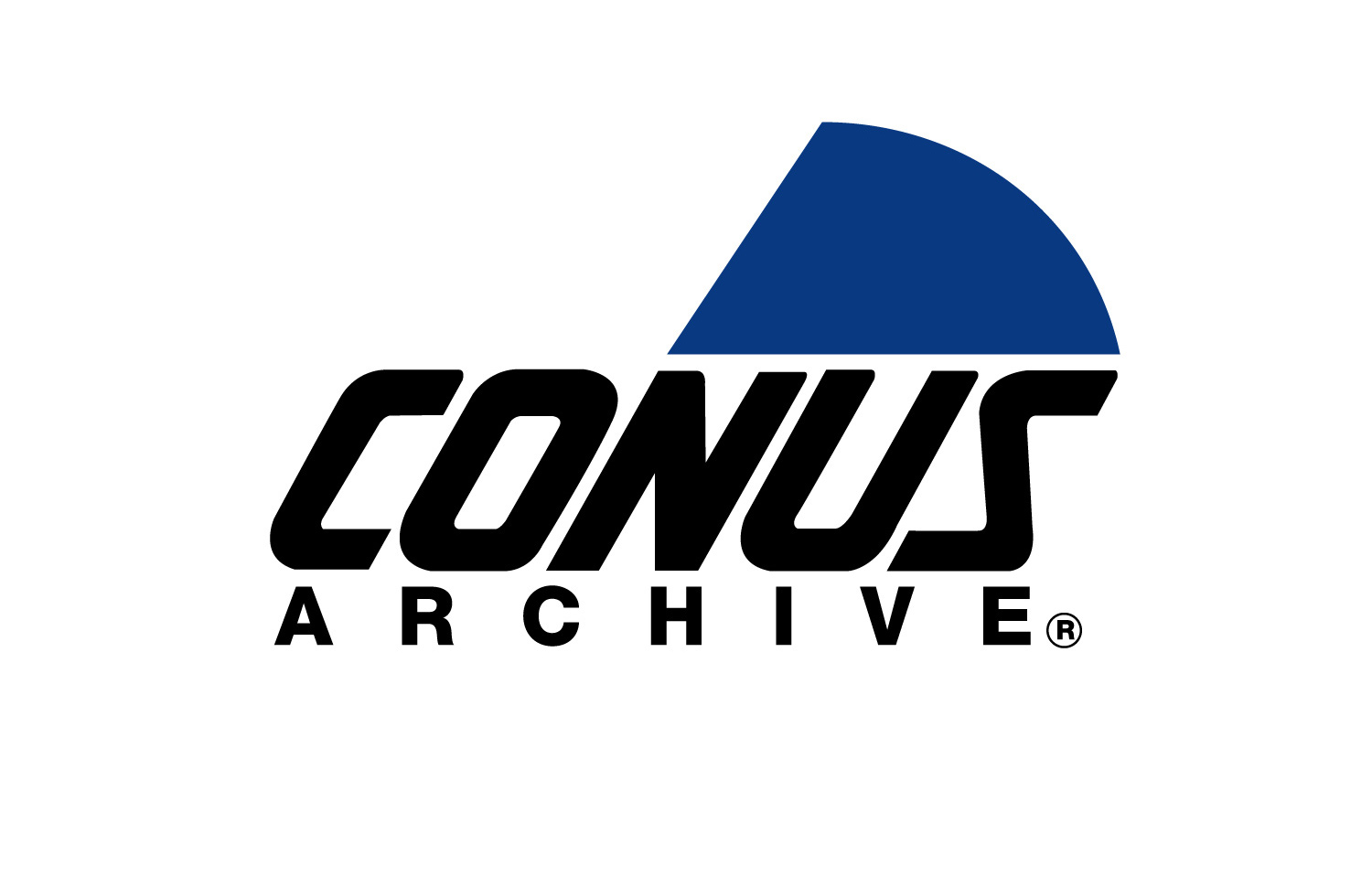 Preview Unavailable
FEMALE BANK ROBBER CHASE AND BAIL (2005)
BANK ROBBER IS ON THE RUN! THE WOMAN THREATENED TO SHOOT THE TELLER IF SHE DIDN'T FORK OVER THE CASH. SHE THEN LEADS POLICE ON A CHASE WHERE SHE HITS A MINIVAN AND ENDS UP IN SOMEONE'S DRIVEWAY. ...
More info...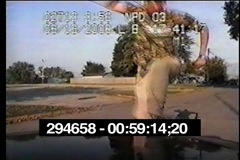 CRAZY KNIFE GUY ATTACKS COP CAR 2008
A NEVADA, IOWA MAN IS IN CRITICAL CONDITION AFTER BEING STRUCK BY A POLICE CAR. AN OFFICER HIT SUSPECT ERIC PETERSON AS HE WAS THREATENING ANOTHER OFFICER'S VEHICLE WITH A LARGE KNIFE. PETERSON'...
More info...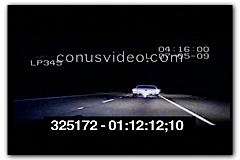 TRAFFIC STOP TURNS INTO WRESTLING MATCH 2009
Many questions are being asked after the death of a Walker man just minutes after a traffic stop and struggle on Interstate 12 near Holden in Livingston Parish.Sunday morning, a Livingston Paris...
More info...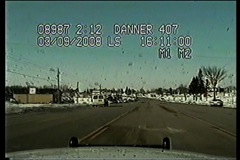 PLAYING BUMPER CARS WITH COP CRUISERS 2008
An Elbow Lake man who rammed his car into several law enforcement vehicles last year was sentenced Friday to over 12 years in prison for attempted murder.Jeffrey Allan Anderson, 49, injured a st...
More info...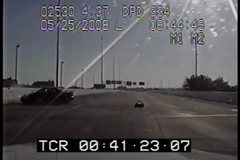 DRUGGED OUT DRIVER'S CHASE A SMASH 2008
A Dayton Police officer may have saved a driver's life Sunday morning after noticing him driving erratically on State Route 35 in Dayton. The officer followed the driver eastbound, at about 60 m...
More info...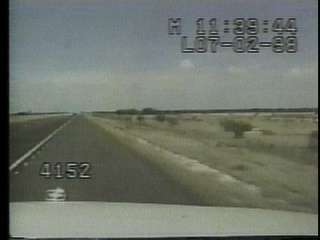 Teen Injects Mom Arrest (10/22/1998)
Two teens who allegedly killed one of their mothers by injecting her with bleach are arrested in Texas. --EFFORTING--
More info...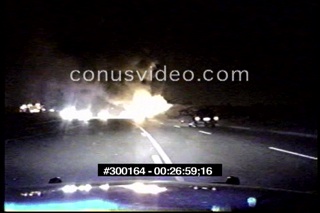 Musicians in Plane Crash (2007)
A man who came across a fiery jet crash said he saw former Blink-182 drummer Travis Barker and disc jockey Adam "DJ AM" Goldstein trying to extinguish the flames on their bodies by ripping off thei...
More info...
---