Your search for "droplet" returned 20843 results
the Delta variant, it comes on foot from the...
Radio France: filmed programmes
More info...
MIRROR VELVET
No titles. London. C/U of water coming out of a watering can, then we see it is directed at a model in a velvet coat. The water just runs off as commentator explains this is a new kind of w...
More info...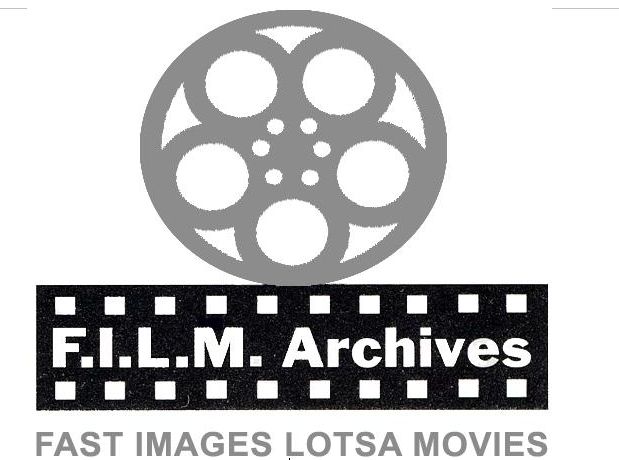 Preview Unavailable
Fast Images Library
Sun through trees, droplets on leaf, T/L clouds canyon, orange moon rise, lightning and storm over mountains at night, CU canyon water, rushing stream CU water, canyon CU and pans, T/L star...
More info...
Preview Unavailable
Droplets Gleam On Pine Needles
Footage shows details of droplets clinging to pine needles. Extreme CUs show a single droplet hanging from a needle. Light gleams off the droplet. Eloquent time-lapse shot shows a drop of water as ...
More info...
WATER RIPPLES OVER FABRIC
Submerged, colorful flower pattern is obscured by water droplets and ripples. Beautiful design element.
More info...
African yellow-billed duck preening on water
Yellow-billed duck (Anas undulata) preening whilst on water. This bird lives primarily in shallow water, in wetlands in open country across southern and eastern Africa. It feeds by dabbling, dipp...
More info...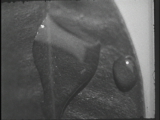 1960s INDUSTRIALS
ECU WATER DROPLETS ON PLANT LEAF
More info...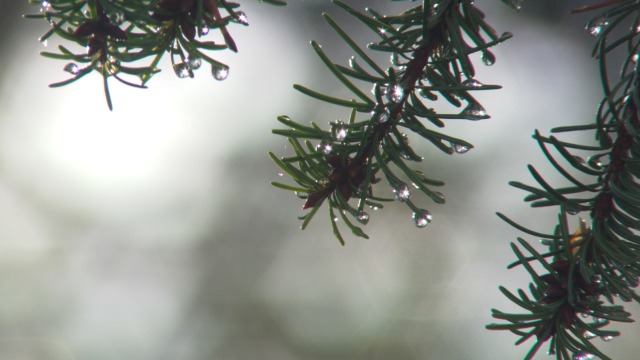 Shining Mountains - DVD Set / Au coeur des Ro...
CU of dew droplets on pine branch ends, RACK FOCUS to MCS of more branches.
More info...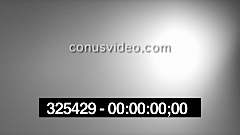 HD - Water droplet
High definition close up of water droplet hitting clear surface and splattering.
More info...
Closeup of a Japanese Macaque with water drop...
Closeup of a Japanese Macaque with water droplets on its fur looking around.
More info...
VIETNAM CLEANING
00:00:00:00 [Vietnam Memorial is cleaned for Memorial Day]---CU names on memorial as water droplets fall down it-intereting shot because it almost appears tears are falling from names. (0:00)/
More info...
1960s Rolaids Commercial
b&w TV commercial - Rolaids antacid - cu hand with pencil writes in ledger - breaks pencil - animated droplets on rods - hand with Rolaids - little Rolaids molecules float around and soak up stomac...
More info...
---