Your search for "north american wildlife" returned 20651 results
SEABIRD ON BEACH - NORTH PADRE ISLAND
A seabird enjoys North Padre Island's seashore.
More info...
OUT TAKES / CUTS FROM CP 733 - AMERICA'S NATI...
Cuts (rushes, out takes) for "America's National Parks" story in Colour Pictorial - CP 733. Cuts include lots of footage not used in final story. This reel begins with material of a family pr...
More info...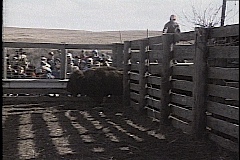 BUFFALO AUCTION (11/22/1994)
BUFFALO AUCTION
More info...
North American wildlife - birds, black bear
Night Jar gliding down , Prairie , Mt. Mt. Peak scenic Flowers prairie Prairie Grass Bird gliding down with sunset in BG Glaciers Columbia Baniff Nat Park Alberta Ca. Black Bear , Jas...
More info...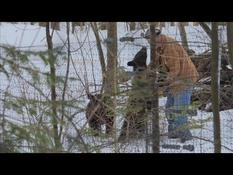 Ben Kilham, the man who understood bears
AFP Video
More info...
Babesia pathogen, animation
Animation of a Babesia pathogen. Babesia is a parasitic protist that causes the disease babesiosis in humans, and related diseases in livestock and other animals. The pathogens are spread by the b...
More info...
1929
Perils of the North - b&w documentary w/ sound narration about Arctic scientific expedition to Siberia & Alaska led by Harold McCracken for American Museum of Natural History - explorer watches gri...
More info...
Bison Calf Bucking and Playing while cow wall...
Land, Cute, Humorous, Park-Reserve, Temperate, Topside, North America, Wyoming, Yellowstone National Park, Bison, Animal, mammal, North American Wildlife, Wildlife
More info...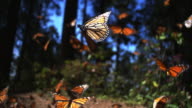 SLOMO track with group of Monarch Butterflies...
More info...
Preview Unavailable
WATT AND WILDLIFE COUNCIL
INTERIOR SECRETARY JAMES WATT SPEECH TO THE NORTH AMERICAN WILDLIFE AND RESOURCES COUNCIL
More info...

Preview Unavailable
AD-49 Beta SP; 35mm; 16mm
Bali Ostrich Farm Wild Animals
More info...
78554 Letter From Alaska
78554 LETTER FROM ALASKA ESKIMOS & NATIVE PEOPLES HISTORIC FILM (Print 2)
More info...
---