Your search for "Hoffman Estates Police" returned 10 results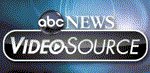 Preview Unavailable
Roman Polanski
NVS0057 Subject: Roman Polanski Stars Advertise Perfume (3/6/95) WTN - Entertainment 95 01:00:00 Elle MacPherson on the catwalk modeling fashion house Victorio & Lucchino. Behind the scenes with ...
More info...
Woman crazily yells at policemen
/ dashcam video of police officer approaching woman in car / another officer helps out when woman starts arguing and yelling / she say, 'Why you hate me!???' Woman crazily yells at policemen on De...
More info...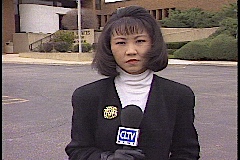 DUMPSTER BABY'S MOM FOUND (10/24/1995)
THE MOTHER OF A BABY FOUND ALIVE IN A DUMPSTER LAST WEEK IN CHICAGO HAS BEEN FOUND, AND IS BEING HELD BY POLICE. THE STORY GOES THAT SHE WORKED FOR THE HOSPITAL, HAD AN AFFAIR IN JANUARY, AND F...
More info...

Preview Unavailable
MUSIC VIDEOS
Ghostown DJ's - My Boo - EDH5047 INXS - Taste It - EPG3001 112 - Cupid - ETHH1054, ETU7053 112 - Only You - ETU7044 112 - Only You (rmx) - ETU7047 112 - Come See Me - ETU7049 311 - Down - ETHH1048...
More info...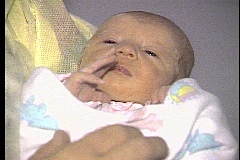 BABY FOUND IN DUMPSTER (10/17/1995)
A NEWBORN BABY WAS FOUND IN A DUMPSTER BY A HOSPITAL MAINTANANCE WORKER. THE HOSPITAL EMPLOYEE WENT TO THROW SOMETHING IN THE DUMPSTER, WHEN HE HEARD A MUFFLED CRYING SOUND. HE LIFTED UP A PLASTIC...
More info...

Woman goes crazy when she can't find her chec...
/ woman talking to policeman, tells him about her whole day / when woman cannot find her checkbook or driver's license, she becomes frazzled and out of control / policeman tries to help her calm...
More info...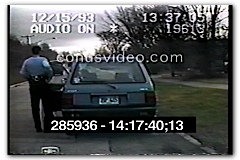 Lady Bites Arm 1993 blooper
A woman gets pulled over for not having her kids seat belted in, and then goes ballistic with the police officer. She tries to bite one officer on the arm.
More info...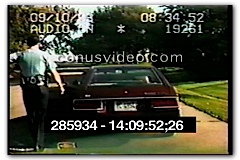 Crazy Checkbook Lady
Woman gets pulled over for a speeding ticket and goes ape with the cop, Officer J.D. Pius. The officer bends over backwards to remain patient and cool with a hysterical woman. very funny
More info...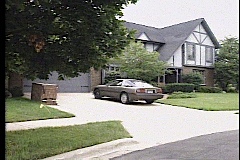 HOUSE TRASHED IN ILLINOIS (1994)
More info...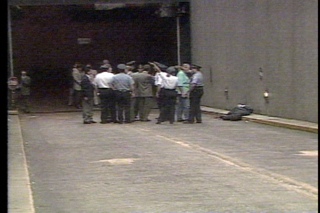 COURTHOUSE SHOOTING
A SHOOTING AT THE FEDERAL COURTHOUSE IN CHICAGO HAS LEFT THREE PEOPLE DEAD, INCLUDING THE ALLEGED GUNMAN. THE FBI SAYS A MAN WHO WAS ON TRIAL FOR EIGHT BANK ROBBERIES SHOT AND KILLED A FEDERAL MAR...
More info...
---