Your search for "mao and stalin" returned 216 results

Film depicting a huge parade to celebrate the...
Peasants march with signs declaring record harvests / Mao waves to crowd / Office workers march with portraits of Chairman Mao and Joseph Stalin / Co-op employess march / water project workers march
More info...
WWII Holocaust
b&w - WWII newsreel - Prague Communists, Stalin security police - Gestapo marching, Hirohito and Japanese troops - Mussolini turns children into Fascists - Adolf Hitler salutes his troops, Hitle...
More info...

Preview Unavailable
AFP-146BI 35mm; VTM-146BI 1 inch
MISC. RUSSIAN NEWSREEL #1
More info...
MAO & STALIN
Joseph Stalin and Mao Zedong sit side-by-side at an assembly. Soldiers run on the battlefield.
More info...
COMMANDO RAID ON ANNAM
Unissued / Unused material. French commando raid on Annam. Indochina. Various shots sailing ships in the bay of Tourane. Various shots transport ship. MS aeroplane in flight. LS ship in ba...
More info...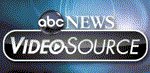 Preview Unavailable
0/00/74 (SHOT 1940s) A0065589 - B&W NO DAT...
0/00/74 (SHOT 1940s) A0065589 - B&W NO DATE LINE RUSSIA CHINESE AGREEMENT CUT STORY: "RUSSIA CHINESE AGREMENT" SHOWS: LS CHIANG KAI SHEK IN HIS OFFICE SHOT OUTSIDE GENERAL GEORGE MARSHALL TA...
More info...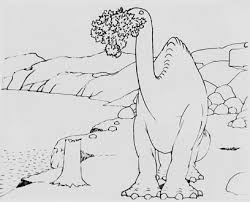 Preview Unavailable
Stalin During The War
Stalin poses with FDR and Churchill and then Truman and Churchill at Yalta and Potsdam. CU of Stalin waving. Excellent Soviet military parade footage. Wide shot shows Kremlin buildings and ranks of...
More info...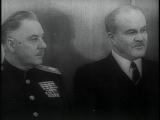 1950s NEWSREELS
MS COMMUNIST FOREIGN MINISTER CHOU EN LAI SIGNS TREATY WITH SOVIET AS SOVIET AND CHINESE LEADERS, INCLUDING, STALIN, MOLOTOV. MAO TSE TUNG, VISHINSKY, AND OTHERS LO...
More info...
GHOC
After his 1953 death, a look at Joseph Stalin's tenure as leader of the Soviet Union
More info...
49914 The Truth About Communism R2
49914 THE TRUTH ABOUT COMMUNISM DOCUMENTARY w/ RONALD REAGAN Part 2
More info...
Mao Zedong visits the USSR in 1949, greeted ...
Stalin and Mao. Mao arrives by train, welcomed by Russian delegation among which Molotov, Bulganin, gets in car. 1949 Mao in Moscow (1949, Stalin's 70th birthday at the Bolshoi theatre) : at tr...
More info...
Stalin's death and his successors in Soviet U...
Sketches show Joseph Stalin and Molotov. Stalin's death and a convention of Communist party. Mao Tse Tung, Nikita Khrushchev, Kremlin. Location: United States USA. Date: 1965.
More info...
---