Your search for "Beatlemania crowd" returned 253 results
1964
PREMIUM RATE FOOTAGE - b&w newsreel - no audio - Beatles fans surround car - c/u man holds up flash camera in f/g - car passes by crowd of fans - people run behind car - Beatlemania
More info...
Tightly packed Beatlemania crowd in San Franc...
CU of tightly packed crowd of fans; MS of police removing fan who has fainted; LS of fans beyond fence, then CU of reporter talking
More info...
BEATLES OFF TO AMERICA
Full title reads: "Lon. Airport. Beatles Off To America". London Airport. Beatlemania scenes as the Fab Four set off for a tour of the USA. GV Crowds gathered round the aircraft on tarmac. GV Tee...
More info...

Preview Unavailable
DN-LB-180 Beta SP
Beatlemania! Uproar Greets Their Return Home
More info...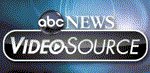 Preview Unavailable
ENTERTAINMENT DAILY: ENT1- TRENET
TAPE_NUMBER: EF01/0197 IN_TIME: 10:28:36 // 13:26:36 LENGTH: 01:23 SOURCES: APTN/ EPIC RESTRICTIONS: No re-use/re-sale without clearance FEED: VARIOUS (THE ABOVE TIME-CODE IS TIME-OF-DAY) SCRIPT...
More info...
Return Reservation
Beatlemania; TILT DOWN from "no parking" sign to MCS of two girls wrapped in sleeping bags on sidewalk. Shots of Beatles fans sitting along wall waiting for their idols. Shot of sign reading "ST. J...
More info...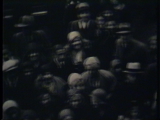 HOME MOVIES
CROWDS OF POEPLE WAIT OUTSIDE THEATRE FOR TICKETS TO RUDY VALLEE APPEARANCE. CROWD ON LINE OUTSIDE THEATRE. WAVE UP TO CAMERA. (PRE-BEATLES BEATLEMANIA)
More info...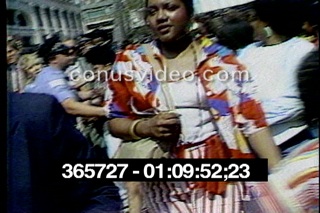 MIAMI VICE PARADE 1985
MIAMI VICE DAY WITH PARADE IN CHICAGO. THIS PACKAGE FOCUSES ON PHILIP MICHAEL THOMAS OR TUBBS.
More info...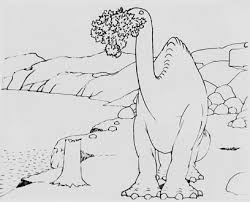 Preview Unavailable
Beatlemania At The Airport
Hysteria greets the Beatles on their return to the U.K. Airport scenes of screaming and fainting teens, crowd control by cops. Beatles descend airplane steps, wave, pose for pix. CUs of frantic ...
More info...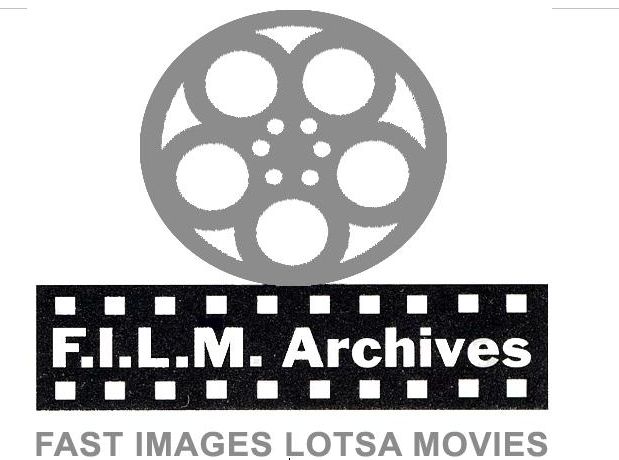 Preview Unavailable
BEATLES TAKE NEW YORK
08:03:21:00 teen girls scream through fence at JFK. 08::03:30:00 John and Ringo stand on podium with George and Paul as they answer questions from the press 08:03:41:00 Hundreds of fans scream thei...
More info...
Beatlemania Hard Day's Night Opens - HD
At the world premiere of A Hard Day's Night, crowds mob London's streets hoping for a glimpse of The Beatles. Bobbies lock arms to form a wall to hold back overwrought fans. The Beatles arrive and...
More info...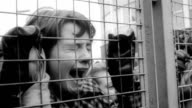 Beatlemania in London
Thousands of fans screaming for The Beatles upon their return to London / hysterical girls pushing themselves against fence / police holding fences to keep crowds back / fainting teenage girls are ...
More info...
---