Your search for "martial arts" returned 15274 results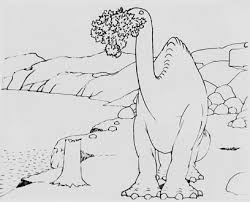 Preview Unavailable
Malaysian Martial Arts
Two men in black outfits engage in a Malaysian martial arts sparring match in a park while others watch. Lots of kicking, punching and blocking. DOC/WA - 1970's - CLR
More info...
Indonesian martial art
Slow motion shots of a fight in which the participants attack with high jumps
More info...
MIXED MARTIAL ARTS B-ROLL
More info...
Rush
COMBAT SPORT, FEMININE JUDO, INDIVIDUAL SPORT, JUDO, MARTIAL ART, PHYSICAL TRAINING, SPORT, SPORTING EVENT, TESTIMONIAL
More info...
Men practicing martial arts
Men practicing martial arts
More info...

Preview Unavailable
DN-LB-501 Beta SP
[Japanese Sword Exports - Martial Arts]
More info...
Male Model In Studio With White Background Tw...
play, Land, Indoors, Inside, Interior, Studio, Temperate, Topside, north america, Oregon, united states, Ethnic Looking Young Dark Hair, Southern OR, Model, Sport, Close Up, Lock Sh...
More info...
DigiBeta: martial arts daughter applaudes
Martial arts daughter applaudes Martial arts karate kung Fu BH Hero stock footage DigiBeta
More info...
73432 Castle Films Contest Jitters
73432 1950s CASTLE FILMS SEXIST WOMEN IN SPORTS REEL
More info...
MARTIAL ARTS TOURNAMENT
Young and old compete in a martial arts tournament.
More info...
Images de Chine
Early morning shots of schoolboys and girls practicing martial arts in misty park.
More info...
Martial art training in Hirosaki Boys' School
Students attend traditional Japanese martial art training class at Hirosaki Boys' school. Approximately in 1934-35. Location: Honshu Japan. Date: 1935.
More info...
---