Your search for "Jimmy Page" returned 676 results
FIRST LADY NANCY REAGAN WITH REPORTERS - 1984...
Nancy Reagan jokes with reporters on Air Force One who talk about how powerful she is. When one of them asks if she's decided what the Arms control policy is going to be she laughingly borrows a pa...
More info...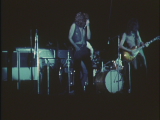 ROCK MUSIC
CU JIMMY PAGE
More info...
1966 Blow-Up
Blow-Up trailer - young photographer inadvertently captures murder in the park - David Hemmings, Vanessa Redgrave, Sarah Miles, Jane Birkin, Veruschka, The Yardbirds featuring Jeff Beck and Ji...
More info...
64714 Trial By Committee
64714 U.S. SENATE MCCLELLAN COMMITTEE HEARINGS TEAMSTERS UNION FILM ROBERT KENNEDY JIMMY HOFFA
More info...
SIGNATURES (issue title - SIGN PLEASE)
Note: Probably filmed in the Pathe Studio. M/S of man in suit smoking cigarette. He signs an autograph and hands it over to a young school boy. The boy reads the signature and says "....I though...
More info...
Jimmy Page interview
Jimmy Page interview from Time Life's History of Rock 'N' Roll. Transcripts available upon request.
More info...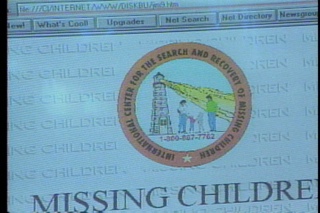 RYCE FAMILY PLANS (1/23/1996)
The family of Jimmy Ryce is finalizing plans for a Web Site dedicated to missing children ... in honor of their slain son. And they're also making plans to get on with their lives... as investigat...
More info...
JIMMY PAGE & THE BLACK CROWES
00:00:00:00 null (:00)
More info...
News Clip: Football
Video footage from the WBAP-TV television station in Fort Worth, Texas, covering a news story about the 56th Texas-Oklahoma University game at the Cotton Bowl, with the Longhorns winning 28 to 7.
More info...

Plant and Page joke re Spiro Agnew at Led Zep...
Robert Plant and Jimmy Page joke about Spiro Agnew attending a Led Zeppelin concert, during a press conference before a 1970 concert at Madison Square Garden.
More info...
Concert Page & Plant
Concerts Robert Plant & Jimmy Page.
More info...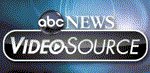 Preview Unavailable
09/18/70 C0013340 / COLOR NEW YORK CITY: ...
09/18/70 C0013340 / COLOR NEW YORK CITY: LED ZEPPELIN: UNCUT "LED ZEPPELIN" SHOWS: SOF Q&A WITH 2 MEMBERS OF THE GROUP, "LED ZEPPELIN", WHICH REPLACED THE BEATLES ON THE #1 CHARTS OF MEL...
More info...
---