Your search for "futuristic car" returned 2097 results

Preview Unavailable
DN-LB-582 Beta SP
Washington, DC [Electrical Cars Shown to Senators]
More info...
A gas turbine car at the Gas Turbine Power Co...
A futuristic gas turbine car designed by Chrysler Corporation with body hand crafted in Italy. The parts of the car displayed. Two women seated in the car. Dashboard of the car and the turbine en...
More info...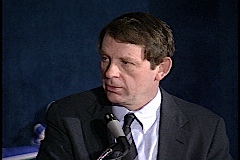 TRANS EXPO (1990)
RIBBON CUTTING FOR TRANSPORTATION EXPOSITION AND A QUICK TOUR OF SOME OF THE HIGHLIGHTS
More info...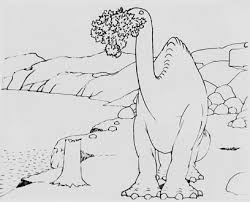 Preview Unavailable
City Of The Future
A stylized 1960-ish cartoon fantasy of the city of the future. Cars with huge tailfins cruise elevated freeways with sleek skyscrapers in the background. FIC/WA - 1960's - CLR
More info...
64704 Into The Sixties With Ford
64704 INTO THE SIXTIES WITH FORD 1960s FORD MOTOR COMPANY PROMOTIONAL FILM AUTOMOBILES ROUGE STEEL PLANT
More info...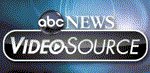 Preview Unavailable
FORD COMPUTER BUILDING CAR
A PROMO OF FUTURISTIC OPERATIONS AT FORD ROBOTIZATION. COMPUTER - BUILDING CAR -
More info...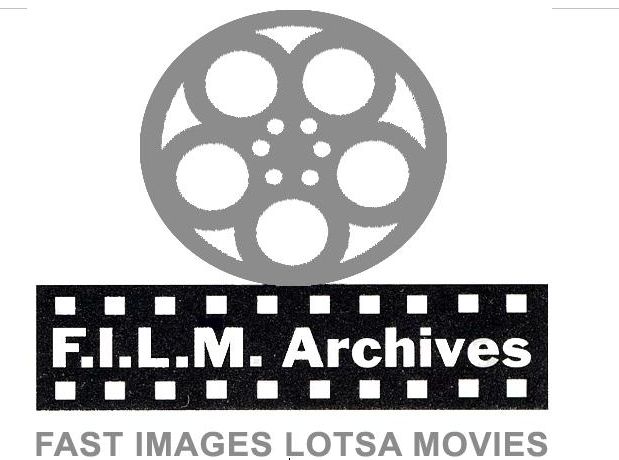 Preview Unavailable
Various Subjects
FUTURISTIC CARS
More info...
Hybrid Cars - 7
Honda introduces a new Civic Hybrid. Honda and Toyota representatives discuss the future of Hybrid vehicles. A cost comparison shows that hybrid cars are still too expensive. Futuristic car models,...
More info...
Solar Car Drives On A Track
racing, travel, Land, United States, Temperate, Kansas, north america, Topeka, Cars, Course, Driving, Futuristic, Race Track, Technology, alternative energy, Auto Race, Automobile, ...
More info...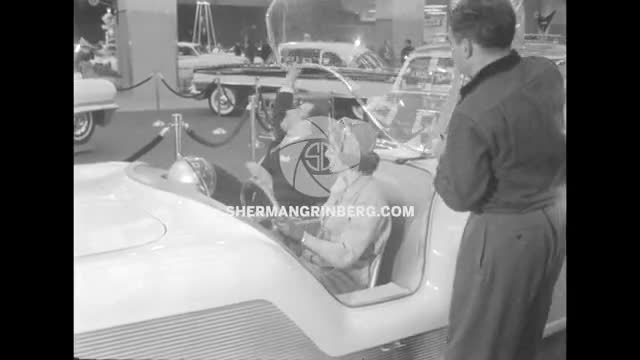 Pathe
Futuristic car at the International Automobile Show at the New York Coliseum in 1956
More info...
Businessman in futuristic autonomous car
Futuristic concept: businessman checking arrival location on an interactive augmented reality 3d navigation app while sitting in on the back seat of an autonomous self-driving car with vfx.
More info...
IDEAL HOMES
London. CU. Fountain in garden at the Ideal Home Exhibition, Olympia, London. GV. Garden. SV. Garden. GV. House called 'Country craft' - £7, 000. GV. Another house called 'Chipstead' - £12, 00...
More info...
---