Your search for "chopper gunner" returned 379 results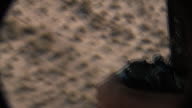 A passenger in a helicopter smiles as a pilot...
A passenger in a helicopter smiles as a pilot and a gunner look out the window.
More info...
2000
PREMIUM RATE FOOTAGE - high angle military helicopter circles military garrison - gunner on struts - chopper flies to cu - oasis in desert
More info...
Copter War in Vietnam - HD
Military helicopters fly in the air above Vietnam. Copter POV shows terrain below. Smoke rises from a fire in a rural area. A silhouetted gunner aims his weapons towards the ground.
More info...
76254 Ready Reserve
76254 A4D SKYHAWKS 4th MARINE DIVISION USS GUAM VIETNAM WAR ERA
More info...
The Peacekeepers
Various shots of Congolese villagers, many women and children gathering around freshly dug graves marked by simple wooden crosses (2:34). HAMLS of crowded marketplace in village, ZOOM OUT to WS ...
More info...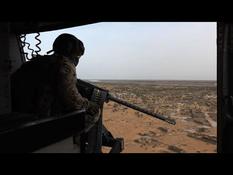 From the air, Canadian peacekeepers discover...
AFP Video
More info...
Operations of U.S. Navy Riverine patrol boats...
View from a U.S. Riverine patrol boat underway with another in view. Armed crew members on the lookout. A gunner in position with single single M2HB 50 caliber machine gun in the stern. Another gun...
More info...
EL SALVADOR
00:00:00:00 Monterosa in copter spotting guerillas on ground :15/ Gunners open up on guerilla patrol :30/Good bang bang from chopper :30/ Monterosa shoots/ Gunner reloading/more shooting / Aeri...
More info...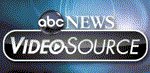 Preview Unavailable
AFGHANISTAN POOL
FTG FROM GARDEZ GROUND SHOTS-110130..ws Bagram(?) a'base, vs sea stalion chopper on t/mac, soldier moving around. IN FLIGHT-interior chopper, vs cockpit, vs shots out gunner wimdow, Int chopp...
More info...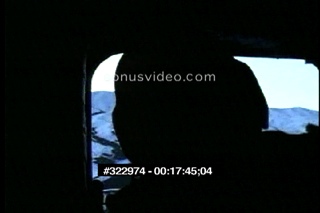 OPERATION ENDURING FREEDOM (2002)
Images of activity during Operation Enduring Freedom. Footage taken during Operation Anaconda phase.
More info...

Preview Unavailable
DN-LB-688 Beta SP
MISCELLANEOUS VIETNAM
More info...
Vietnam Copters - HD
Soldiers carry a wounded African American soldier on a stretcher to a waiting helicopter. In the air, a machine gun juts out from a helicopter, Vietnam's rural terrain below. A marine helicopter ...
More info...
---