Your search for "326009" returned 2 results
A fire rages in a building.
NX - W.S. - two story building on fire - schoolhouse but c.b.a. (TAPE #PT-0029) (#C326 HD = D5 1080/24p 16X9 & 4X3 Pillarbox / Digi & BSP Masters) - (TAPE #C326-009)
More info...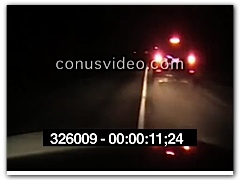 CRUNCH TIME FOR COP CAR 2010
Lancaster County Sheriff's deputies are practiced in the fine art of patience.That's clear on a video showing an SUV backing into a deputy's cruiser during a traffic stop on -- of course -- April...
More info...
---