Your search for "funeral ambulance" returned 1849 results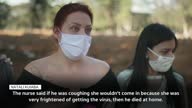 Coronavirus death toll soars in Brazil
Coronavirus death toll soars in Brazil; BRAZIL: Sao Paulo: Vila Formosa Cemetery: EXT Undertakers in PPE white protective suits and gloves carry coffin of cornavirus victim to graveside at funeral ...
More info...
News Clip: Ambulance
Video footage from the WBAP-TV station in Fort Worth, Texas to accompany a story about Ray Crowder Funeral Home replacing Gold Cross as the provider of emergency ambulance services for the city of...
More info...
1984 Chicago Funeral Procession
Chicago - Lower West Side - Pilsen - funeral procession - city streets - camera pans down from spire of ornate church - older brick - to funeral procession passing by - inner city - Ambulance pas ...
More info...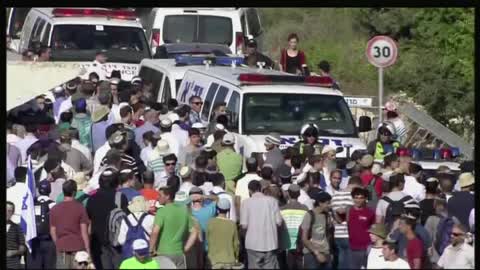 ISRAEL-TEENS BODIES ARRIVAL FOR FUNERAL
Teen's bodies arrive at the joint funeral ceremony by ambulances
More info...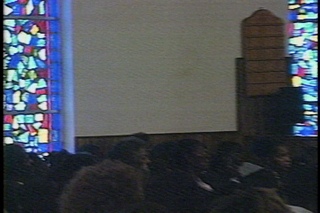 SUICIDE GIRL FUNERAL (1993)
More info...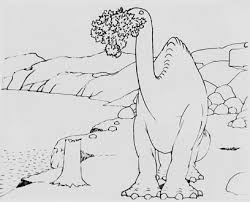 Preview Unavailable
The Destruction Of Texas City
An aerial of Texas City & a shot of the explosion of a freighter with nitrate fertilizer, destroying the city & starting deadly explosions. Footage of the fires, emergency response with a fire ...
More info...
NEW TENSION IN CUBAN-U.S. RELATIONS AS PIER I...
Havana, Cuba. American commentary. Various shots showing wreckage of the pier, with people clearing up. LS. Ambulance driving off. Various shots of clearing the wreckage. Elevated LS. funer...
More info...
Funeral in West Berlin for U.S. Soldier
Scenes of a funeral held for U.S. Army Major Arthur D. Nicholson Jr. who was shot by a Soviet guard during a reconnaissance mission in East Germany. The Soviets return the body to the Americans, a...
More info...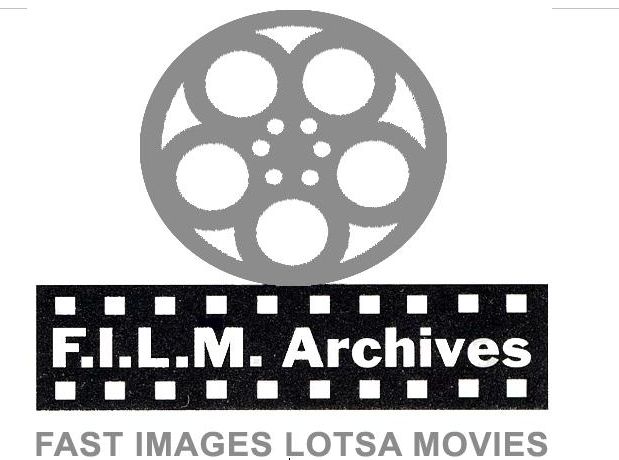 Preview Unavailable
Various Subjects
1970S - 90S; ER, EMERGENCY ROOM, HOSPITALS, AMBULANCES, CRIME SCENESHURRICANE DAMAGE, FUNERAL
More info...

Preview Unavailable
AFP-60B 16mm; VTM-60B Beta SP; NET-29...
JFK ASSASSINATION FOOTAGE
More info...
64914 Officer Down Code Three
64914 1970s POLICE OFFICER TRAINING FILM "OFFICER DOWN CODE THREE"
More info...
Funeral services for U.S. General George Patt...
Funeral of U.S. General George Patton in December 1945 in Hamm, Luxembourg after World War II. Exterior of military hospital at Heidelberg. Sign reads 'Villa Rehner'. U.S. soldiers carry Patton's ...
More info...
---