Your search for "inauguration 1957" returned 352 results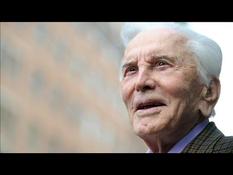 ARCHIVES: Kirk Douglas, Hollywood's last gre...
AFP video
More info...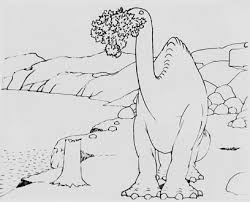 Preview Unavailable
Eisenhower's 1957 Inaugration
From Eisenhower's inaugration in 1957, a nice shot of the Capitol Building, of Eisenhower giving his speech and of the crowds cheering him on. DOC/WA - 1957 -B/W
More info...
Universal International Newsreel 1957
Dust Bowl: President Inspects Drought Territory Pres. Eisenhower, getting a first-hand look at the appalling drought conditions in Texas, Oklahoma and other western states, talks to farmers who ...
More info...
News Clip: Year In Review, 1956-1957
Video footage from the WBAP-TV television station in Fort Worth, Texas, covering news highlights from the years 1956 and 1957.
More info...
NEW VATICAN RADIO
New Vatican Radio, one of the most powerful stations on earth is inaugurated 12 miles from St. Peter's. Pope Pius puts the station in operation and broadcasts a plea for peace.
More info...
EISENHOWER INAUGURATION 1957 (CQ06925)
Title card: IKE'S INAUGURATION. President Dwight Eisenhower arrives for swearing in ceremony. Newsreel cameraman. Eisenhower sworn in for second term. Huge crowds. Eisenhower gives speech. Crowds a...
More info...

Preview Unavailable
AFP-75AF 16mmVTM-75AF Beta SP
NEWS PARADE OF THE YEAR 1957
More info...
1957
L/S of U.S. Capitol Building, Dwight D. Eisenhower being sworn in as President, inauguration - crowds, Eisenhower's address, more crowds - b&w
More info...

Atomic power: inauguration of construction wo...
Atomic power: inauguration of construction work at Bradwell; ENGLAND: Essex: Bradwell: EXT Sign reading 'To Bradwell Nuclear Power Station Site' / Flat countryside / MS Lord Citrine (Chairman of ...
More info...
President Eisenhower begins his second term a...
Major events of the year 1957. President Dwight D Eisenhower assumes the oath of United States President Office for the second time in Washington DC, United States. President greeted by the Chief ...
More info...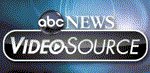 Preview Unavailable
THE LONGEST DAM
ISSUE_NO = 1442 NO_OF_ITEMS = 7 ITEM_NO = 4 DESCRIPTION : The Hirakud Dam in the Indian State of Orissa is the longest in the world, three miles long. Premier Nehru went to pe...
More info...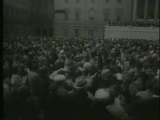 1950s NEWSREELS
NEWS HIGHLIGHTS OF 1957 EISENHOWER IS SWORN IN AS PRESIDENT BY CHIEF JUSTICE WARREN. GIVES INAUGURATION ADDRESS AS NIXON WATCHES.
More info...
---