Your search for "Gallup Dashcam" returned 5 results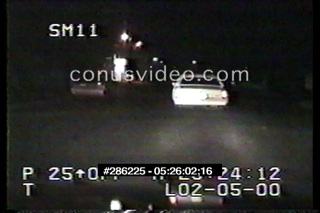 SUSPECT PULLED OUT OF WINDOW CHASE (2000)
A CHASE OF A STOLEN WHITE MONTE CARLO WITH A FLAT RIGHT FRONT WHEEL. THE SUSPECT LOSES CONTROL AND ENDS UP IN A FRONT YARD. HE WON'T GET OUT OF THE CAR, SO THE COP BREAKS THE WINDOW AT THE END O...
More info...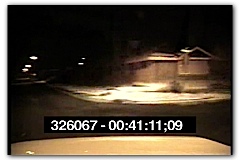 MAJOR COP RAGE 2010 (3x Rammer a Ding Dog)
A SUSPECTED DRUNK DRIVER TAKES MEASURES INTO HIS OWN HANDS TO ESCAPE THE CLUTCHES OF THE LAW. IN A SHOCKING DASHCAM VIDEO, THE SUSPECT INTENTIONALLY RAMS AN OFFICER'S PATROL CAR THREE TIMES! BE...
More info...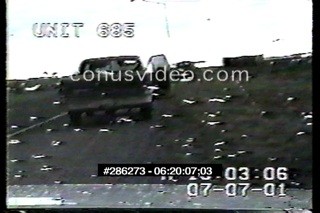 GUY BEATS WIFE WITH WRENCH IN TRUCK (2001)
A MAN WITH A STOLEN TRUCK TAKES OFF WITH PASSENGER IN THE TRUCK. WHEN THEY FINALLY CATCH HIM, THE PASSENGER IS SCREAMING, "HELP, HELP!" THE SUSPECT RESISTS ARREST FOR A GOOD MINUTE AND THE COP...
More info...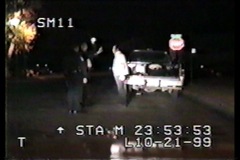 DRUNK PULLED OVER FOR NO SEAT BELT 1999
A GUY IN A PICKUP TRUCK GETS PULLED OVER FOR NOT WEARING HIS SEAT BELT AND THEY GIVE HIM A DUI TEST. THE HIGHLIGHT IS WHEN HE SAYS HE MIGHT NOT BE ABLE TO TO THE TEST BECAUSE HE IS VERY "GASSY." ...
More info...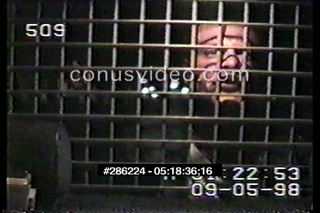 FUNNY DRUNK GUY GETS ARRESTED (1998)
A MAN IS ARRESTED FOR DRUNK AND DISORDERLY CONDUCT AFTER A FIGHT IN A LOCAL BAR. THE CLIP SHOWS WHAT HAPPENS IN THE PATROL CAR ON THE WAY TO JAIL. THE DRUNK GUY IS CHARGED WITH DISORDERLY CONDUCT...
More info...
---