Your search for "1940 blitzkrieg" returned 111 results
War Comes to America, newsreels, & World Wa...
UNIVERSAL NEWS REEL B&W silent Universal Newsreel Presents A Graphic Resume of the Epochal Events of the Past Year [WWII] Blitzkrieg: 1940; Norway: Refugees fleeing city/ German troops marching int...
More info...

British Schoolchildren Evacuees At An America...
Teens and children entering school / montage of children reading books in a classroom / One child studies the map of the United States / schoolchildren walking across school yard, a man carrying o...
More info...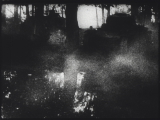 WORLD WAR II
POV IN A TANK. MAY 1940. TANKS SMASH THROUGH THE WOODS. ARTILLERY CANNONS FIRE WWII WARFARE. GERMANS IN FRANCE. THE BLITZKRIEG. DESTROYED STONE BRIDGE. DESERTED VILLAGE.
More info...
TIME TO REMEMBER - RUN RABBIT RUN ( 1940 ) -...
Pathe have rights to clips in Time to Remember programmes but not to commentary or whole programme as screened. Reel 2. 01:06:04 London - VS of heavily sandbagged buildings. Signs telling peop...
More info...
84730a HD Official Films 1940 Vol1_mos
84730a HD OFFICIAL FILMS 1940 NEWSREEL GERMAN BLITZKRIEG OF NORWAY, LOWLANDS & HOLLAND MOS
More info...
Pathe
Scenes from the London Blitz during World War II
More info...
LONDON ON FIRE - WW II
London is on fire as a result of the Nazi Blitzkrieg.
More info...
German paratroopers and bombers strike Belgiu...
German Blitzkrieg (lightning war) in Belgium. German paratroops jump from aircraft and descend on parachutes into Belgium. German bombers in flight. Civilians and children seeking safety on street....
More info...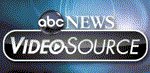 Preview Unavailable
MOVIETONE'S WAR TIME NEWS - REPORTED BY LESLI...
ISSUE_NO = 588 NO_OF_ITEMS = 12 ITEM_NO = 1 DESCRIPTION : BLITZKRIEGS MAY COME BUT NAZIS WILL FALL - Germany makes massed aerial attacks on the defences of London. CARD_FILE ...
More info...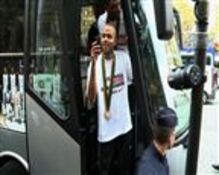 Honor hedge on the Champs-Elysées for the ret...
Others
More info...

Preview Unavailable
AFP-25-IK 35mm; VTM-25-IK Beta SP
GERMAN BOMBING #2
More info...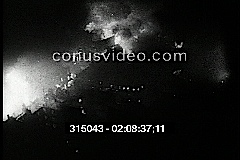 WORLD WAR II: FOOD FOR FREEDOM (1940s) Pt 1
Allies send food to England as people struggle to survive the blitz
More info...
---